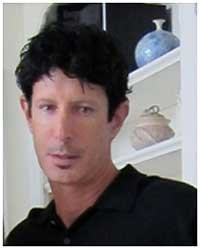 Louisville, KY (PRWEB) December 01, 2013
LN Periodontics patients can now elect to undergo The Chao Pinhole Surgical Technique, a cutting-edge minimally invasive procedure that treats receding gums without cutting or suturing. Louisville, KY periodontist Dr. Doug Lowy is at the forefront of this progressive new treatment. The Chao Pinhole Surgical Technique, also known as Chao Pinhole Gum Rejuvenation, was conceived and patented by Los Angeles dentist Dr. John Chao. Though only a few dental professionals in the country are currently trained to perform the procedure. It has already gained attention across a variety of media outlets.
Receding gums can be caused by overly vigorous tooth brushing, aging, or gum disease. Traditional gum surgery can also result in very conspicuous gum recession; some of the healthy connective tissue is inevitably removed along with the infected gum tissue, which can lower the patient's gum line anywhere between 2mm to 15 mm. In addition to sensitivity to hot and cold temperatures, gum recession can dramatically alter a person's appearance, often resulting in a "gummy" smile and a prematurely aged look.
Prior to The Chao Pinhole Gum Rejuvenation, resolving gum recession required a gum grafting procedure. Gum grafting is an invasive procedure that requires cutting a portion of gum tissue from the palate and then suturing it to the receding areas. In most cases, dentists can only treat one or two teeth per session due to the pain and recovery time, so patients with significant recession may have to return several times to complete the procedure.
Dr. Lowy uses a needle to make a small pinhole and then uses a specially designed tool to guide loosened gum tissue over to the receded part of the tooth. Because the treatment is minimally invasive, patients experience minimal bleeding, swelling, and pain. The Chao Pinhole Surgical Technique also enables dentists to treat multiple teeth in one visit and requires only a few minutes to complete each tooth. The Chao Pinhole Gum Rejuvenation provides patients with a revolutionary new option for treating gum recession and obtaining healthier, more attractive smiles with minimal inconvenience.
To learn more about The Chao Pinhole Gum Rejuvenation at LN Periodontics, visit their website at http://www.louisvilleperio.com and call (502) 653-8185.
About the Practice
LN Periodontics is a periodontal practice offering personalized dental care for patients in Louisville, KY. The practice is led by Dr. Doug Lowy and Dr. Reid Nelson. Dr. Lowy received his B.A. in Earth Science and Mathematics from Newark State College and his M.A. in Clinical Psychology from Morehead State University. He completed his dentistry training at University of Louisville and his Periodontal Certificate from the University of Connecticut. Dr. Lowy is an assistant professor of periodontics at the University of Louisville and is course director of a hands-on periodontal course for sophomore dental students. Dr. Nelson received his DMD at the University Of Louisville School Of Dentistry, and became certified in Periodontics from the Medical College of Virginia. Dr. Nelson is currently involved in the Department of Veterans Affairs, and is a member of many professional organizations such as the American Academy of Periodontology. Both doctors are part of one percent of dental professionals who offer LANAP laser gum surgery for gum disease treatment. To learn more about LN Periodontics and their dental services visit their website at http://www.louisvilleperio.com and call (502) 653-8185.