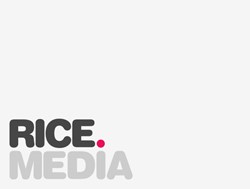 Birmingham, West Midlands (PRWEB UK) 28 November 2013
As two of the hottest topics of conversation, it's no wonder there's such a buzz around the annual shopping events. Ricemedia, an award-winning West-Midlands Digital Marketing agency, take a practical look at the latest import from the USA that's taking the UK by storm.
Traditionally speaking, Black Friday always falls on the first Friday after Thanksgiving, which this year happens to be Friday 29th November. The name derives from when companies that were struggling for profit throughout the year, finally made up their finances and went back 'into the black' through slashing their prices in ridiculous sales.
An annual report published by the Office Of National Statistics has revealed that 72% of the UK adult population have bought goods or services online during 2013. So it comes as no surprise that Sunday 1st December is being hailed 'Super Tablet Sunday' where the most online purchases of the year will be made via tablet. Monday 2nd December has also been dubbed 'Cyber Monday'; the predicted busiest online shopping day of the year across the globe.
Leena Marsh, Studio Manager at Ricemedia said: "People in the UK are the biggest online shoppers in the developed world, with 6 out of 10 adults choosing to buy goods and services online. Experts at Amazon have predicted a massive surge of online retail activity ahead of the Christmas rush and have put measures in place to cope with it. Business owners need to be prepared to accept that times are changing and prepare for the inevitable."
Ricemedia have put together a series of questions you should ask yourself about your e-Commerce site and whether or not it can handle the predicted high levels of traffic, click throughs, purchases and shipping times:

Does your site ensure load time is kept to a minimum?
Have you considered using accredited partners such as Paypal as a payment gateway?
Have you explored the customer journey from trolley/basket to final purchase?
How many steps can this be done in? Could the process be shorter and more enjoyable?
Have you calculated your shipping costs and considered alternatives?
Do you really need to include data-capture in the buyer journey?
Have you considered incorporating video content into your site?
What are your product pages like? Are the photos up-to-date?
Have you made it easy for people to return to your site and have their previous items at reach?
Have you made it easy for customers to share your products?
Have you considered security for your customers?
Have you researched bounce rates on your site? Do you know how to reduce these?
Is your information relevant to the user?
Have you identified your target audience?
Will the functionality and aesthetics of your site appeal to them?
Ricemedia employs a forward-thinking attitude when it comes to design and development, using a strategy that looks at what works for the business, their customers and search engines.
-Ends-
For further information on the story and to access supporting imagery, please contact:
Leena Marsh, Studio Manager, Ricemedia
Email: leena(at)ricemedia(dot)co(dot)uk
About Ricemedia
Ricemedia are an award-winning Digital Marketing Agency based in Birmingham. For over a decade they have offered Web Design, SEO, PPC and APP creation to a wide range of industries, compiling an impressive list of clients including ATS Euromaster, GVA and Aston University. If you're interested in any services, feel free to visit http://www.ricemedia.co.uk or call the studio on 0845 094 3770.