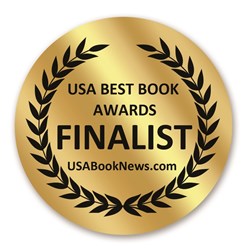 ...Dr. Bernstein successfully achieved his goal to express useful ideas that may help us all age GRACEfully.
Oldsmar, Florida (PRWEB) December 04, 2013
How to live longer and feel better while aging is the subject of David Bernstein, MD highly acclaimed must read book: "I've Got Some Good News and Some Bad News You're Old: Tales of a Geriatrician What to Expect in Your 60s, 70s, 80s and Beyond."
"You're Old" uses real patient experiences to explore what happens as we age—physically, mentally, and socially. The book also examines the tremendous abilities and limits of medicine today and the social issues that adults in America face as they age.
USABookNews.com announced "....You're Old...." honored as a finalists in the Health: Aging/50+ category of The 2013 USA Best Books Awards on November 14, 2013. Over 400 winners and finalists were announced in over 100 categories. Awards were presented for titles published in 2012 and 2013.
Dr. Bernstein is an upbeat speaker with positive and powerful messages. His 30 years of experience as a board certified physician in both Internal Medicine and Geriatrics has provided him with opportunities to observe and empathize with thousands of adults as they age. He uses genuine patient examples and experiences as a physician to motivate others while describing the traits he has discovered in his patients who have lived longer, healthier, and happier lives.
~~~~~~~~~~~~~~~~~~~
David Bernstein, MD is a highly respected physician with an incredible amount of knowledge pertaining to peoples' experiences with aging. Through his practice, Dr. Bernstein has identified 5 attributes (G.R.A.C.E), which he shares with his audience during his speaking engagements, which will help people live happier, healthier and longer lives.
Join in the conversation on Aging GRACEfully with Dr. Bernstein on his blog at http://www.davidbernsteinmd.com/blog/.