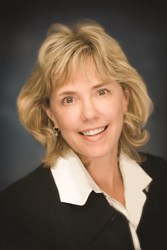 Dallas, TX (PRWEB) November 27, 2013
Dr. Connie Casad is proud to announce that over the past five years she has transitioned the focus of her practice. Instead of focusing on the treatment of disease, she now emphasizes disease prevention. This change is aimed at helping patients improve their overall health and wellness.
For 30 years as a respected and well-known Dallas gynecologist, Dr. Connie Casad has become a specialist in the field of bioidentical hormones and functional medicine. Bioidentical Hormone Replacement Therapy, or BHRT, is one of the fastest-growing areas of treatment in medicine today. In order to help improve public awareness of the unique services offered by her practice, Dr. Casad will begin marketing under the name Optimum Hormones MD Health and Wellness.
Dr. Casad said, "Interest in receiving bioidentical hormone treatment is the fastest and largest growing segment of my practice. We often see as many as 10 new patients a week who feel abandoned by conventional medicine because the symptoms they experience are either ignored or remain untreated by their regular doctors."
Dr. Casad's Dallas practice specializes in creating integrated, comprehensive, individualized programs for patients to resolve age-related diseases in addition to stress, food sensitivity issues and weight management. She encourages her patients to preserve and promote long-term wellness by taking proactive measures towards achieving health.
"A customized program emphasizing wellness, disease prevention and balanced hormones is critical to maintaining health and wellness. Bioidentical hormones used with nutritional supplements, proper diet, and regular exercise are a proven safe and effective medical tool. Often in 90 days or less, our patients feel restored and renewed," Dr. Casad explained. "They get their lives back!"
While many bioidentical clinics only offer nurse practitioners or physician assistants, Optimum Hormones MD Health and Wellness allows patients the time they need with the physician. Dr. Casad personally sees all patients and works together with them to restore their health by understanding the cause of their symptoms.
"One of the most popular and important aspects of our program is the one-on-one time patients get to spend with the doctor. People are tired of rushed and incomplete appointments where they feel their needs and experiences are not fully understood or appreciated. I know what that is like and we strive to make the doctor-patient experience much more productive and enjoyable," said Dr. Casad.
Dr. Casad has undertaken specialized training in disease prevention and is educating herself on the functional side of medicine to enhance her ability to help her patients become more vital and rejuvenated as they go about daily living.
"I am not the only physician who is excited about the opportunity to change how we impact the lives of our patients. It's what we went to medical school to learn how to do," said Dr. Casad. "Managed care has eroded the medical model we believed in when we chose the medical profession as a career. As we move forward, it is our goal to identify other physicians across Texas focused on the same patient goals. We anticipate in the next two years that a number of medical professionals will begin promoting their practices under the banner of Optimal Hormones MD."
For more information about Dr. casad and bioidentical hormones replacement therapy, visit their website at http://www.bio-identicaldoctors.com/.
About the company:
With 30 years of experience, Dr. Connie Casad has developed a practice known for offering the latest in medical technology. Recognized as one of the area's most skilled female surgeons, she is both trained and certified as an instructor in many specialized medical procedures. Dr. Casad is board certified in obstetrics and gynecology by the American Board of Obstetrics and Gynecology, and is a fellow with the American College of Obstetricians and Gynecologists.
Dr. Casad is also a member of the Dallas County Medical Society and the Society of Laparoendoscopic Surgeons. She focuses her practice on gynecologic care, aesthetic rejuvenation and bio-identical hormone treatment. Her goal is to develop the best professional medical relationship possible with her patients. Her office support staff is responsive to patient needs; patient comfort and satisfaction are their primary goals. Visit http://www.conniecasadmd.com for more information.