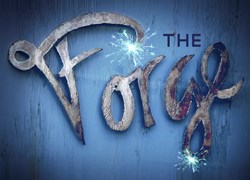 We want them to think crazy and see what happens...Giving employees this defined time to work on their ideas could result in some really cool things.
Oxford, MS (PRWEB) November 27, 2013
FNC employees will literally work around the clock one day next month.
Software developers at the Oxford, MS.,-based mortgage technology company will participate in FNC's first-ever 23-hour innovation challenge, a hackathon dubbed "The Forge."
Beginning at 3 p.m. on Dec. 19, teams of one to three employees will face off in a battle of the brains as they work through the night to develop, innovate, and create anything that will make FNC's products or processes better.
"We're hoping to see results that will either improve our internal efficiency or that will positively impact our customers' operations," said Bethany Cooper, corporate recruitment and talent management coordinator. "Ultimately, we hope every project is amazing and something we can run with."
In preparation for The Forge, employees have been told to think big—and by big, the company means epic big, sci-fi big, no-holds-barred, go-nuts BIG.
"We want them to think crazy and see what happens," Cooper said. "We have people who are so brilliant and they have these pent-up ideas that they've thought of, but it can be challenging to find the time to work on a new innovation idea when we all are so busy with our daily tasks. Giving employees this defined time to work on their ideas could result in some really cool things."
What kind of things? FNC executives believe The Forge could result in new revenue streams, next-generation products, expanded markets, and more competitive advantages.
The Forge ends with presentations of all projects and prizes at 2 p.m. on Dec. 20. Winners will be awarded based on their project's usefulness, ability to launch quickly, creativity, and all-around awesomeness.
But Cooper suspects most participants aren't in it for the prizes. "This is an opportunity to work with a new team, to flesh out an idea, to try a new technology. It's about improving skill while trying something new," she said. "Plus we're going to make it super fun."
Sponsored by FNC's Employee-Driven Innovation (EDI) Program, The Forge is an effort to jump-start new projects. EDI is FNC's three-pronged approach to initiatives created and led by employees:
•FNC Innovation -- projects of an innovative, technical nature that introduce potential for future revenue or cost savings.
•FNC Living -- ideas that speak to employee needs and the company's culture and work environment such as employee recognition, green efforts, and workplace stress relief.
•FNC Giving -- FNC's community outreach initiative, code name "Hero."
Any FNC Innovation projects initiated during The Forge can become an official 80/20 project, meaning 20% of an employee's regular work week can be allocated toward working on the project. So, essentially, that's four work days spent on FNC business and one work day spent on a personal project that could ultimately benefit FNC.
"We are fortunate to have a CEO (Bill Rayburn) who is visionary enough to say you can have 20 percent of your time for a pet project and who recognizes that this program supports talent retention and develops new ideas for the company," Cooper said. "We want to make sure our talent is happy here. Our 80/20 program helps keep employees motivated by giving them a chance to tap their inner creativity and do something exciting and meaningful to them."
FNC EDI is based on similar programs sponsored by uber-successful technology companies like Google® and 3M®. Rumor has it that Gmail® and Post-It® Notes, respectively, were developed in these companies' employee-innovation programs.
"EDI culturally sets a tone here that says we're not just happy with the status quo," Cooper said. "We want to continue to grow and innovate and be on the cutting edge, not only for our clients but also for our employees."
About FNC
FNC® revolutionized real estate collateral information technology. Since the mid-1990s, FNC has offered solutions that automate appraisal ordering, tracking, documentation and review for lender compliance with government regulations. FNC's clients have realized reduced costs and more efficient loan processing. With its Collateral Management System® (CMS®) and collateral-focused data and analytics, FNC provides advanced insight into the property backing a loan from origination to capital markets. No one understands real estate collateral better than FNC. Visit FNC online at http://www.fncinc.com and read our blog at http://www.collateralvision.com.
~
To interview Bethany Cooper, Bill Rayburn or any of FNC's mortgage industry experts, contact:
Bill Dabney, corporate communications manager
FNC, Inc.
Phone 662/236.8304
bdabney(at)fncinc(dot)com
"Google", "Gmail", 3M", and "Post-It" are registered trademarks of their respective companies.