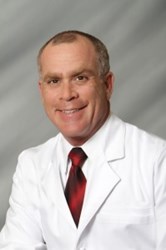 I applaud Mr. Jackman for encouraging healthy skin care habits.
San Diego, CA (PRWEB) November 29, 2013
The public knows Australian actor Hugh Jackman for his movie roles as comic book superhero Wolverine, however, his recently announced cancer scare shows that he is not as invincible as his onscreen alter-ego. On his Instagram account, Hugh Jackman shared with his fans that he had a mark on his nose that his wife insisted he get inspected by a doctor. His wife's concerns proved to be accurate as the actor was diagnosed with basal cell carcinoma, a type of skin cancer. According to Dr. Mitchel Goldman, director of Cosmetic Laser Dermatology in San Diego, Jackman's diagnosis is not uncommon.
"Basal cell carcinoma is the most common form of skin cancer and is easily treatable when diagnosed in its early stages," explains Dr. Goldman, President of the American Society for Dermatologic Surgery.
Basal cell carcinoma can lead to disfigurement if left untreated, but only in rare cases does it spread to other areas of the body. This type of skin cancer appears as a new pearly to reddish mole-like growth or a reddish patch on the skin that grows slowly over months and may bleed, which would explain why Jackman's wife was concerned about the unusual mark on her husband's nose. In his statement over Instagram, the actor encouraged his fans to get checked for skin cancer and to wear sunscreen when outside.
"Basal cell carcinoma is linked to prolonged sun exposure without protection. Everyone should be aware of the risks of being in the sun too long without covering your skin or wearing sunscreen. I applaud Mr. Jackman for encouraging healthy skin care habits," states Dr. Goldman.
As the Medical Director of Cosmetic Laser Dermatology in San Diego, Dr. Goldman has over 25 years of training and experience assisting patients with sun damage and pre-cancerous lesions on the skin. While many skin cancers require surgical treatment, some early types can be treated non-surgically utilizing the innovative PhotoDynamic Therapy procedure, Dr. Goldman is able to use laser light along with a sensitizing chemical to kill cancer cells. A photosensitizing agent is applied to the affected area and multiple lasers target the affected area to activate the agent and destroy the cancerous cells. PhotoDynamic Therapy is a safe, non-invasive procedure that does not damage the surrounding skin. People who think they may have pre-cancerous lesions should consult with an expert dermatologist about the best form of treatment.
"Everyone should be diligent about seeking medical attention if they notice a new abnormal or unusual lesion on their body. Thanks to advanced procedures like PDT, we can target and eliminate pre-cancerous cells before they become more serious," says Dr. Goldman.
Mitchel P. Goldman, MD, is a board certified dermatologist and Diplomate of the American Board of Cosmetic Surgery with a distinctive insight into the performance of both aesthetic and medically necessary dermatologic treatments. He has published numerous medical articles and textbooks on Photodynamic Therapy in addition to cosmetic and surgical treatment of the skin. As President of the American Society for Dermatologic Surgery and director of Goldman, Butterwick, Fitzpatrick, Groff & Fabi: Cosmetic Laser Dermatology center in San Diego, Dr. Goldman strives to produce excellent patient care while utilizing the most advanced non-surgical and minimally invasive treatments available.
For more information regarding skin cancer and the best way to treat sun damage, please contact our office by calling (858) 657-1002 or visit: http://www.gbkderm.com.