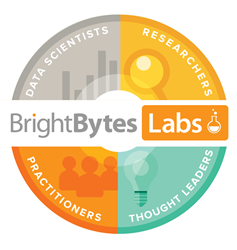 Far from being a distraction, well-designed educational games can reinforce what we arleady know about the types of practices that support student learning.
San Francisco, CA (PRWEB) December 02, 2013
BrightBytes (http://www.BrightBytes.net) and co.lab (http://www.playcolab.com) together published Achievement Unlocked: Digital Games as a Key for Learning, a collaborative whitepaper that demonstrates the possibilities of games for meaningful learning. The paper—developed for PK-12 parents, guardians, family members and educators—discusses characteristics to consider when selecting games that provide the best learning opportunities for students. In addition, the paper describes how schools, districts and educational startups can work together to drive innovation in the digital games space.
The authors of Achievement Unlocked emphasize the importance of determining each game's learning goals. Educators can take that information one step further in aligning these goals with student learning outcomes. As the market has become saturated with games that make educational claims, it's become that much more important for educators, parents, guardians, and family members to look for ways games increase transfer. Learning for transfer occurs when students can take skills they've learned in one environment, say a game, and then apply those skills outside of the game.
"Research increasingly shows that well-designed games for learning provide levels of engagement and challenge that tap into students' capacities for persistence and grit in ways often unseen in traditional learning environments. Far from being a distraction, well-designed educational games can reinforce what we already know about the types of practices that support student learning," stated Gayle Allen, Director of BrightBytes Labs and BrightBytes' Chief Learning Officer. "Our goal is to spread awareness about the power of games and how the RIGHT games can vastly increase the learning opportunities for our ultimate benefactors—our students."
The authors also discuss how thoughtful partnerships between schools and educational game design startups have the potential to innovate in game changing ways for students. As schools and startups collaborate to solve problems, they can enhance student learning, teacher practice, and inform early-stage game development.
"The feedback we receive from parents, students, and teachers is crucial to steering the product development of our startups," said Esteban Sosnik, Executive Director of co.lab. "Currently we're working with LocoMotive, Motion Math, Kidaptive, and Edmodo, and it's incredibly helpful to pair parents and educators with our designers."
About BrightBytes
BrightBytes improves the way millions of students learn through the use of data. Our team of researchers and data scientists uses in-depth analysis to power a business intelligence and decision support framework. Our flagship product, Clarity for Schools, distills this research and links educational technology use to changes in learning outcomes, enabling educational leaders to assess the impact of technology on student achievement. More information about BrightBytes can be found at http://www.BrightBytes.net.
About co.lab
co.lab is an accelerator that works with startups leveraging the power of digital games to build transformative educational technologies for PK-12 students and teachers. Our model is built upon a belief in the need for innovation in education, and in games' potential to enhance learning – by creating virtual sandboxes that encourage experimentation and engagement, offering new opportunities for collaborative interactions, and unlocking new ways to assess cognitive and social growth. Our program is designed to add value to early stage edtech companies while generating knowledge that will help designers, educators, researchers and funders better understand challenges and opportunities related to developing high quality learning games and applications. http://www.Playcolab.com