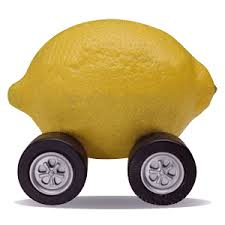 Looks like even China will be providing their consumers with as much protection as us Americans with their new lemon law to safeguard them from faulty or defective vehicles, also known as lemons.
Los Angeles, CA (PRWEB) May 16, 2014
According to the China Economic Review, "in March, the China auto market saw sales of passenger vehicles rise 9%, according to the Passenger Car Association." Since March 2014, higher-end vehicles such as Audi and Mercedes Benz saw increased sales of over 30%. The Chinese market for high-profile items is in full effect despite the economic slowdown. Chinese automobile consumers have become more interested in luxury. According to DriveSpark.com, just this year Tesla released a handful of Model S electric cars in China. Each Tesla has a hefty price tag of approximately $120,000, which price includes import tax, while the U.S. version is approximately $80,000.
China can expect to see an increase in electric cars, especially now as Tesla is planning to manufacture their vehicles in China. As stated in CNN Money, the CEO of Tesla believes that "China is important to the future of Tesla." There is great potential for sales and the adoption of electric cars in China, which will also help the air pollution problem. These times are crucial as the Chinese middle class are becoming more and more interested in luxury vehicles.
The Lemon Law Experts of Shainfeld & Anvar have been following the automobile developments in China, specifically when it comes to the Lemon Law. Since 2013, China has been providing their consumers with as much consumer protection as us Americans have here in the U.S. China's new lemon laws will safeguard their consumers from faulty or defective vehicles, also known as lemons. Before 2013, consumers in China had no rights and had to endure the costs of having an impaired vehicle.
China's implementation of Lemon Laws will be important as Tesla recently had recall issues with their Model S vehicles. According to the Detroit News, just last month Tesla upgraded the vehicle to avoid battery fires. The safety issues will be corrected by adding titanium shields and aluminum deflector plates. If there will be any safety issue, the Chinese Lemon Law will allow for auto consumers to have the protections under the law for either a full refund or replacement vehicle due to faulty or defective issues that can affect safety and significantly impair performance. These include issues with power transfer failure, brakes, steering, or other mechanical and electric issues that need multiple repairs for the same issue and are not resolved after two or more attempts within 24 months or while still under manufacturer's warranty.
The Lemon Law Experts of Shainfeld & Anvar agree that even though large automobile manufacturers are fully aware of the safety regulations, they will need to comply not only in the U.S., but internationally. The most burdened automakers will be the local and lesser known competitors who will be battling rising costs and pressures to keep up with the key players of the auto industry. Smaller automobile manufacturers face less demanding quality control yet these new requirements are sure to change quickly requiring stricter standards that could increase costs for the consumer. Smaller auto makers will begin to feel the pressure of the lower quality brands starting in 2015 and longer term. This could also nearly double the warranty costs.
Currently China has over 70 automobile manufacturers who are all in competition with one another to make sales. Tesla's presence will continue to add to the already existing pressures of a sluggish economy and stricter fuel requirements. Additionally, automobile warranties have caused costs to increase two-fold. The stronger of the local auto manufacturers will be able to absorb these warranty costs; however, smaller auto companies may not. Analysts are predicting that auto dealerships will also be greatly burdened. For example, auto dealers will need to reserve funds to deal with the increased number of warranty claims they expect. The domino effect of financial worry can affect car makers, auto dealers and auto part suppliers, which will definitely be passed on to the consumer.
As auto consumers in China will be protected by the new lemon law, Americans have rights that they may not be familiar with. If a consumer has a vehicle that has been repeatedly repaired, then they may be entitled to protections under federal and state lemon laws and be entitled to a refund, replacement or cash compensation. To assess the case and find out if the vehicle is a lemon, contact the Lemon Law Experts of Shainfeld & Anvar for a fast and free case evaluation. The Lemon Law Experts are always able to provide further clarity about pursuing lemon law rights and protecting all consumers from lemon law misfortunes. The Lemon Law Experts have helped thousands of clients recoup their costs of their impaired vehicles. Call1-855-598-3909 today for a case evaluation.