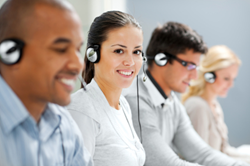 Atlanta, GA (PRWEB) November 28, 2013
AQuickDelivery, a recognized leader in same-day delivery, messenger and transportation services, announces new account care management. The announcement comes in an effort to effectively manage new accounts, increase sales and inform new account holders of its' value-added services. AQuickDelivery strives to be the best choice in same-day courier solutions throughout Atlanta and surrounding Georgia areas.
The new account care management initiative consists of AQuickDelivery contacting all new account holders and addressing all their same-day delivery needs. Once a customer becomes an account holder, AQuickDelivery performs a new account set up procedure within its' customer relationship management program and e-courier delivery system. New account holders are able to submit a credit card on file for fast and convenient courier service requests. For customers that desire an invoicing option for courier services, the courier will provide a credit application to new account holders as well.
Initially, an AQuickDelivery sales manager conducts a welcome call. After the new account has been in use for one week, an AQuickDelivery sales support representative conducts a new account follow-up call. Within the follow-up call, AQuickDelivery welcomes the customer as a new account holder again and expresses an appreciation for doing business with the courier. The representative also discusses how service has been so far with the new account holder and finds out how often the customer utilizes courier delivery services.
AQuickDelivery also is able to submit to new account holders a Travel Security Association (TSA) application, in the event the customer desires to ship via air. Customers can open a new account by phone or online. The Atlanta Courier will continue to offer value-added services that result in long-term business relationships with its' new account holders.
AQuickDelivery is a premier same-day courier offering transportation and distribution services. From small packages to palletized freight, AQuickDelivery delivers fast! As a leader in the courier industry, their goal is to perform optimal courier logistic solutions and superior customer service every time. The Atlanta courier provides same-day delivery successfully for over 1,500 clients, including Fortune 500 companies throughout Georgia.