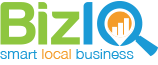 Our technologies represent the pinnacle of an all-encompassing approach to web optimization.
Phoenix, AZ (PRWEB) November 27, 2013
BizIQ, the Arizona-based web-marketing firm, is proud to showcase a variety of tools and technologies for small business owners to enhance the overall function, ranking and reporting of their websites.
Utilizing complex and robust web optimization tools, aimed at enhancing the visibility of small businesses through Google's local search results, BizIQ now offers local business owners the ability to garner higher traffic, create a streamlined web interface and view comprehensive reporting results of their traffic.
BizIQ employs a highly efficient W3C Validator to its entire client websites, ensuring that all coding is up to date and compliant with Google's desired coding preferences. The tool ensures that no broken code, penalized data or unsupported programming is prevalent within websites, allowing for optimal results when crawled by Google or any other search engine.
Other tools in BizIQ's sophisticated web optimization toolbox include comprehensive citation tracking and validation programs, authentic link building resources and complex keyword selection and evaluation tools.
"We're out to build the best websites possible for our customers and that means examining every aspect of web design, right down to the brass tacks," said Ryan Russell, Managing Partner at BizIQ. "Our technologies represent the pinnacle of an all-encompassing approach to web optimization. We're proud to remain complete in our services and help small business owners get the most out of their web presence."
Among its extensive assortment of programming and design tools, BizIQ's web services also center on offering supportive services. Responsive design on all websites makes cross-platform browsing simple and aesthetically pleasing, while wide-ranging reporting software allows BizIQ to monitor all aspects of a website's performance. BizIQ clients have accessibility to data regarding their website not offered by any other small business marketing firm in this capacity.
"Web optimization means more than just making a few changes each time a Google update comes out—it's about constantly monitoring a site and improving upon its performance in every way possible," said Russell. "BizIQ clients don't have to worry about the integrity of their sites or how they'll be affected by web changes on a daily basis: our technologies take care of everything and ensure that the results they're getting are the best possible."
---
About BizIQ
BizIQ is a leader in local search engine marketing. Having acquired nearly 4,000 clients since 2012, the company continues to offer a refined array of services including local marketing and search marketing management at affordable rates. BizIQ prides itself on providing comprehensive marketing solutions for small to medium-sized businesses across North America, giving them the tools they need to succeed in their local market.
For more information on BizIQ's services, please visit http://www.ebiziq.com.