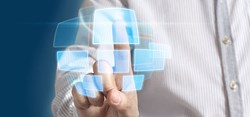 Parkersburg/Princeton, WV (PRWEB) November 27, 2013
West Virginia residents seeking a career in information technology will soon have more options available thanks to a new associate degree program in software development and engineering launching in December at the Parkersburg and Princeton Campuses of American National University.
"We periodically re-tool our information technology programs to keep them up-to-date and relevant to workforce needs," said Tom Jackson, institutional director of IT programs for ANU. "The new associate degree program in software development and engineering will give graduates more choices in specific IT sub-fields, as well as the opportunity to earn more specialized industry certifications."
The software development and engineering degree program will prepare graduates for careers in programming and software development and related disciplines. The curriculum features a hands-on approach through which students will learn problem-solving skills and techniques that can be applied to a broad range of applications. It covers software and Web engineering, relational databases, operating systems, computer networks, and distributed systems. JAVA and Linux, as well as object-oriented programming techniques, are also included in the program. Through American National University's membership in the Microsoft IT Academy and the CompTIA Academy, students will be assured of curricula that are in-step with professional certifications relevant to the 21st century workforce.
The program additions come as a result of National College's evolution to university status. The Parkersburg and Princeton Campuses recently became American National University, and the new IT program will transition seamlessly into bachelor's level programs offered at the University's flagship campus in Salem, Virginia or through American National University Online. Through its partner institution, University of Fairfax, graduates will also be able to continue their education at the master's and doctoral levels as well.
All programs benefit from the hallmarks of the ANU educational approach: small class sizes, individual attention, and instructors with real-world experience who teach the skills needed in today's workforce. Tuition-free refresher courses and lifetime access to the university's online research library allow graduates to keep their skills up-to-date, while lifetime access to American National University's 30-campus network of career centers gives graduates a ready resource when they wish to seek new employment opportunities.
Prospective students seeking more information about the software development and engineering program at ANU should contact 888-956-2732, visit the campuses at 110 Park Center Drive in Parkersburg and 421 Hilltop Drive in Princeton, or send an email to info(at)national-college(dot)edu.
For additional information, visit: http://www.an.edu/programs/software-development-and-engineering-associates/.