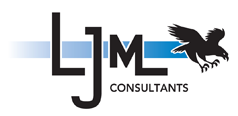 (PRWEB) November 27, 2013
Ken Wood, President of LJM Consultants, was recently featured in Internet Retailer Magazine as an expert on the 2014 increase in UPS rates. UPS announced an average rate hike of 4.9% for 2014, effective December 30. This rate hike is higher than the typical average hike for UPS
Ken Wood has this to say: "Like in past years, this year's increase will affect lighter-weight shipments much more significantly than heavier-weight shipments," he says. Wood notes that UPS and FedEx Corp. calculate their average rate increases by factoring every weight classification from one to 150 pounds, while also factoring in all shipping distances. For each shipper, the carriers divide up their shipping destinations into multiple zones to set rates based on distance as well as weight. Shipping from a shipper's home zone to one zone over is considered shipping to Zone 2; shipping two zones over is shipping to Zone 3, and so on. The higher the combined weight and distance for each shipment, the higher the rate."
The 2014 UPS rate increases, however, are larger for small packages than for bigger packages, Wood says. As a result, many e-commerce operators that ship mostly small packages—say, 10 pounds or less—will see a larger average rate increase.
For example, he says, the cost to ship a three-pound package to zone seven will increase by 7.84%, to $9.22 from $8.55, while the cost to ship a 130-pound package to zone 5 will increase by only 2.61%, to $66.71 from $65.01. "Few online retailers ship 130-pound packages to zone 5," he said.
About LJM Consultants
LJM Consultants is the premiere UPS and FedEx invoice auditing company in the parcel industry, servicing over 1,000 clients and auditing roughly 200,000,000 packages per year. This experience gives us insight on a daily basis to carrier pricing structures and makes us uniquely qualified to understand the intricacies of carrier contracts. We also review hundreds of carrier contracts annually and help clients negotiate approximately seventy five new carrier contracts yearly, whereas our clients, who try to negotiate on their own, typically negotiate their contract every two to three years, and the only benchmark they have available to measure their success is the previous year's agreement.
***Source:http://www.internetretailer.com/2013/11/25/average-ups-rates-will-go-49-2014