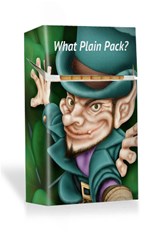 Design your own cigarette case using personal images, graphics and pictures. It could'nt be easier to make a unique fashion accessory or gift!
Rickmansworth, United Kingdom (PRWEB UK) 29 November 2013
The Smoke Screenz service at http://www.smoke-screenz.com allows smokers to encase their normal cigarette pack in a hard-wearing, lightweight, high quality plastic and crush proof cigarette case. Each case can be easily stylised (using either easy or advanced design options) with graphics, pictures and text to reflect individual tastes and preferences in much the same way that consumers have been able to do for years with mobile phone cases and other products.
The design of each case is only limited by imagination – a football or local club, personal pictures, household pets or a favourite band or celebrity – create a case to match handbags or outfits or to reflect any mood – the choice is simply unlimited.
Each Smoke Screenz cigarette case will accept a regular King Size packet of 20 cigarettes. The neat design also automatically opens the top of the cigarette pack when the top of the case is opened. Super Kings and other sizes will be made available soon! Conveniently, each case can also double as a business card holder (accepting 50 standard sized business cards) or as a container for loose items and change.
Smoke Screenz personalised cigarette cases are printed using the very latest digital printing technology and can only be purchased on line at http://www.smoke-screenz.com with shipping being completely free to anywhere in the world.
Smoke Screenz fully accept that smoking itself is not a healthy past time and also agree that more should be done to discourage younger people from taking up smoking in the first place; Smoke Screenz applaud the efforts of the quit smoking campaigns and those individuals that do quit as a result. At Smoke Screenz the belief is that early and ongoing education is the key and not punishment after the fact.
However there is no proof whatsoever that plain packaging will deter children from starting to smoke or force adults to reduce consumption. On the contrary there is actually evidence to suggest that plain packaging will do little more than make life extremely difficult for tobacconists and much easier for counterfeiters. There are macro economic downsides as well which have not been fully considered.
Many proponents of 'plain packaging' also favour extending the same to alcohol and fast food now that they believe they have the smoking fraternity somewhat on the back foot (by the way that is about 21% of the voting population in most OECD countries which includes the UK and Ireland) and can now turn their attention to other sectors and products which, like smoking, are perfectly legal and all of which is increasingly akin to a totalitarian state with edicts being made by people who think they know better by telling others how they must live their lives. Its not about smoking or alcohol or even fast food really anymore – its now more about control. Ironically the OECD is a forum of countries committed to democracy and the free-market economy!
Cigarette cases have been used as a fashion accessory in various guises for about 100 years and Smoke Screenz now simply gives smokers the ability to retain or 'regain' their individuality by being able to legally design a legally purchased product in which to place a pack of yet another legally purchased product.
…...Oh – unless personally designed plastic cases and tobacco pouches are also going to be banned of course! That wouldn't be quite so scary a thought if the Irish Health Minister, Dr James Reilly, hadn't already stressed that "any plans (in this instance by tobacco companies) to sell plain permanent boxes so smokers can transfer cigarettes in to them would be tackled".
Rhetorical question - if that did actually happen and a smoker decided to then decant his cigarettes into his top pocket (for example) – would top pockets get banned as well?