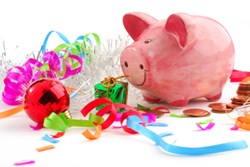 Lebanon, Indiana (PRWEB) December 12, 2013
As the holidays approach, consumers are looking for ways to put less strain on their budgets. By taking advantage of the tax rebates available for systems for geothermal heating, Lebanon, Indiana residents have found that this type of green energy will aid in reducing the cost of monthly utility bills. Homeowners who have made the conversion to geothermal systems report that the monthly savings quickly allow them to regain the amount they spent on the initial investment, and thereby have greater ease in monthly bills and spending, which have long-term implications.
Geothermal HVAC systems typically range from 400-500 percent energy efficiency, which translates into significant savings every month. The amount the typical homeowner saves each month on heating and cooling costs with a geothermal systems is 4-5 times greater than that of a traditional system. In addition to providing heating and cooling, geothermal systems offer supplemental hot water coverage.
The available federal tax incentive offers homeowners a 30 percent credit for upgrading to a "Qualified Geothermal Heat Pump Property". Included in this incentive is the system purchase, installation and labor fees, and material costs. This credit has been designed to help homeowners get started using green alternatives for their homes, thereby improving energy efficacy standards and lowering typical costs for the average homeowner.
For more information regarding geothermal system installation rebates and incentives, homeowners should visit Home Comfort Geo at http://homecomfortgeo.com/savings/promos.php.
About Home Comfort Geo
Home Comfort Geo is the leading source for geothermal statistics, technology, and innovation. Our dealers proudly serve residents throughout Illinois, Indiana, Kentucky, and Missouri.