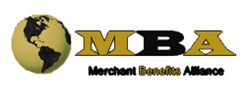 Addison, TX (PRWEB) December 11, 2013
Small business owners are in need of cost effective vendors to support and expand their business. Momentum Payment Systems is now offering a solution to this problem.
Merchant Benefits Alliance is private rewards program now available from Momentum for all credit card processing merchants. The service provides deep discounts on everyday products and services for their members.
Merchant Benefits Alliance is an industry leader among merchant service organizations and capitalizes on the buying power of a large membership. A few of the items that are discounted through MBA include courier and shipping fees, lodging and travel costs, marketing and legal services, cleaning supplies and much more. The program is divided into three separate categories: Alliance Builders, Exclusive Alliance Discounts, and My Merchant Zone.
Merchant Benefits Alliance partnered with My Merchant Zone to create a premium package of discounts on products and services specifically for smaller merchants to take full advantage of their membership. All Merchant Benefits Alliance members get access to MyMerchantZone.com where they can monitor their business revenues and are able to view past and current e-statements, order supplies, upgrade to the latest services, and check PCI Compliance status. As a My Merchant Zone category member, merchants receive comprehensive terminal coverage, waived replacement fees and 24-hour live technical support.
For further information on Merchant Benefits Alliance, visit http://www.merchantbenefitsalliance.com or contact help(at)merchantbenefitsalliance(dot)com.
About Momentum Payment Systems
Momentum Payment Systems was established for the purpose of providing electronic payment processing solutions and other value-added services to small and medium-sized merchants throughout the United States. Momentum is a leader in the electronic payment processing field providing credit card, debit card, ATM card, gift card, prepaid card, EBT and check processing services. Momentum maintains a sincere dedication to superior customer service and an honest and ethical approach to acquiring new customers. This vision has enabled Momentum to become one of the fastest growing companies in the industry excelling in all aspects of merchant services. Momentum Payment Systems is located at 3801 Arapaho Road, Addison, Texas 75001. Please follow us on Twitter @MomentumPS, like us on Facebook or visit Momentum Payment Systems online at http://www.momentumpayments.com.