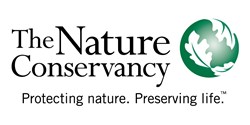 Arlington, VA (PRWEB) November 29, 2013
This Black Friday, The Nature Conservancy is challenging consumers to rethink the holidays through the Green Gift Holidays campaign. The global conservation organization is celebrating its fourth year of green holidays by promoting environmentally friendly, responsible giving options.
The campaign provides consumers with facts, tips, and tutorials on how they can green their holidays this season. In the United States, household waste increases 25% from Thanksgiving to New Years.
The Conservancy recommends 5 top ways to make the winter holidays more sustainable:
1. Give green gifts: In the search for presents, families are encouraged to look beyond "stuff." This can be achieved by crafting a gift from scratch, giving an "experience" like a trip to a National Park, or by giving a charitable donation, like a life-saving bison vaccination, for a loved one.
2. Buy a real Christmas tree: Though more than twice as many US families use fake Christmas trees as opposed to real ones, real ones are better for the environment. Fake trees are made from plastic derived from petroleum and are often crafted in factories in China powered by coal. Real trees absorb carbon as they grow and are often replaced by saplings as soon as they are cut.
3. Eat local: Using whole ingredients that are grown locally means less energy has gone into processing, packaging and transporting food to the table, reducing the meal's carbon footprint.
4. Reduce waste and save energy: With the great amount of trash that can result from large family and company outings, consumers are encouraged to upcycle packaging like egg cartons and cups whenever possible. The organization also recommends reusing wrapping paper.
5. Give charitably: The Nature Conservancy encourages consumers to give a symbolic gift to nature in honor of someone special.
Whether shopping on Black Friday, Cyber Monday, or Giving Tuesday, consumers are encouraged to check out the Conservancy's gift catalog, where they can adopt a coral reef or an acre of land. The Adopt An Acre program directly supports conservation programs in specific areas like the Northern Rockies or the Appalachians, allowing the organization to acquire land, plant trees, get rid of invasive species, and more. We'll even provide consumers a certificate and updates from local conservation scientists. Consumers can also adopt a coral reef, fund an urban high school student's paid internship learning the ropes of hands-on conservation, and more.
To learn more about the Green Gift Holidays campaign, please visit http://blog.nature.org/green-gift-holidays/.
xxxx
The Nature Conservancy is a leading conservation organization working around the world to protect ecologically important lands and waters for nature and people. The Conservancy and its more than 1 million members have protected nearly 120 million acres worldwide. Visit The Nature Conservancy on the Web at http://www.nature.org.