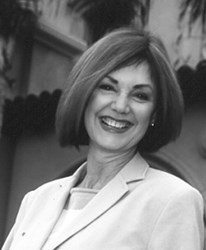 A business or brand that stands out from the rest of the competition creates more trust and credibility in the eyes of consumers.
Issaquah, Washington (PRWEB) November 29, 2013
The business marketing series will help anyone who wants to increase more brand awareness, and learn more on how to understand a target market. Tips include determining the needs of an audience, creating a product or service that is memorable, and tapping into a buyer's emotions.
Why have a USP? According to author and entrepreneur, Susan Gilbert, a business or brand that stands out from the rest of the competition creates more trust and credibility in the eyes of consumers. Gilbert says that a market or niche needs to be understood at an individual level and tap into their unique needs and desires as well as solving problems. Fear, anxiety, and worries are all examples of pain points waiting to be solved.
"When you connect in this way, you create an emotional bond," Gilbert points out. "It's important to look for psychological data. How do people in your market feel about themselves and the products they buy? Try to understand what makes them tick."
Gilbert adds that by engaging a market in conversation, a business can glean wisdom about the needs of the audience. "This can be done through social sharing like Facebook, Twitter, online forums, or your blog," she says. "Engage people in conversation related to your product or just come right out and ask them how they feel about it."
In order to create a truly unique selling proposition (USP), online marketer, Alice Elliott, said in a recent article on Birds on the Blog that "a business that is able to wield a truly unique selling proposition and adapt it so that it serves the benefit of its customers: changes their lives, solves their problems, fulfils their desires and needs or promotes their standing, fortune or further advancement, will be able to reap the rewards a totally unique product or service can provide."
Susan Gilbert is an Issaquah, WA-based entrepreneur who specializes in website development, social media and marketing done-for-you services. Since 1987, Susan Gilbert has been a leading expert for online marketing and began to implement social media sites like Twitter and Facebook while they were in their beginning stages. She is recommended by bestselling author Glenn Plaskin and by clients including author and Inner Sports founder, Garret Kramer, Diane O'Connell, founder and editorial director of Write to Sell Your Book, and Michele Rosenthal, author of Before the World Intruded. Susan Gilbert provides evaluation of websites along with VIP coaching for entrepreneurs and businesses. Her Kindle book, KLOUT SCORE: Social Media Influence was released in June, 2013.
For more information on Susan Gilbert and for a consultation, please contact Susan Gilbert at 425-200-5590. Also visit her personal blog at susangilbert.com for more information.