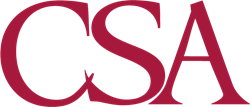 This vehicle is an important component of our strategy for continued growth in the Navy and Marine Corps Market.
Mechanicsburg, PA (PRWEB) November 29, 2013
The U.S. Navy awarded 914 companies, including Client Solution Architects LLC (CSA), a new or renewed spot on the Indefinite-Delivery/Indefinite-Quantity (ID/IQ) SeaPort Enhanced (SeaPort-e) acquisition program for services procurements program. CSA is qualified as a Small Business, SBA 8(a) Certified, and Service Disabled Veteran Owned Small Business (SDVOSB). As of November 18, 3,752 companies, of which more than 80 percent are small businesses, are able to compete for service requirements solicited by Naval Sea Systems Command (NAVSEA), Naval Air Systems Command (NAVAIR), Space and Naval Warfare Systems Command (SPAWAR), Naval Supply Systems Command (NAVSUP), Military Sealift Command (MSC), Naval Facilities Command (NAVFAC), Strategic Systems Programs (SSP), Office of Naval Research (ONR) and the U.S. Marine Corps (USMC).
Among the 22 functional service areas within the scope of the contracts are the following: research and development, configuration management, information assurance and information technology, program support, and functional and administrative support. The government estimates a maximum of $5.3 billion of services will be procured each year via orders issued under the SeaPort-e contracts.
"We are very proud to have renewed our SeaPort-e contract, which is an important part of our Navy portfolio," said Dan Gomrick, Vice President of Account Management. "This vehicle is an important component of our strategy for continued growth in the Navy and Marine Corps Market."
CSA currently holds $167 million in SeaPort-e task orders and was originally awarded a spot on the contract vehicle in 2005. The 914 companies awarded the SeaPort-e contract earlier this month will be able to compete until April 2019 when the contract expires.
About CSA
CSA is a professional services firm providing strategic guidance and operational performance solutions to government and commercial clients. CSA helps clients achieve their goals by enhancing organizational performance and maximizing return on investments. The firm helps clients plan and execute processes associated with Project and Portfolio Management, Acquisition and Program Management, Contracts Management, Business and Financial Management, Logistics and Supply Chain Optimization, and Business Improvement and Analytics Services. The firm delivers services by combining deep process expertise with strong program management disciplines, analytics and a focus on performance results.