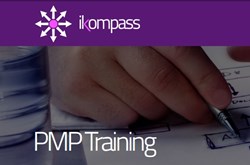 I have attended at least 4 trainings this year as part of my company's skills upgrading program.
Singapore (PRWEB) November 29, 2013
These bootcamps in Singapore offer adults a brilliant alternative to long arduous university education in the form of a short duration high intensity coding experience. The iOS course in Singapore promises people with no programming background the option to become an iPhone/iPad applications programmer in 2 weeks. For those interested in becoming a web developer, the iKompass web developer bootcamp turns amateurs into professional web programmers in 4 weeks.
For a vast majority of people, attending college or university to learn programming tends to bear a huge burden on costs as well as time. Adding to the fact that there is no guarantee on the level of skills obtained after completing college, many people do not even explore the possibility of a career change.
Typically, participants spend 95% of their time during class in coding. With a small facilitator to student ratio, clarifications and doubts are resolved instantly. The bootcamp is like a race to learn as much as possible through doing rather than passing any exam. The philosophy in these bootcamps is that one learns best when they are in a state of flow.
The environment in these bootcamps are carefully orchestrated to encourage flow, a state of high motivation. While a student in a university is still figuring out the details about how to design a database, participants in the bootcamp are not only able to set-up a database but also integrate with a working website by week 2. The bootcamps try to replicate a typical Agile working environment of a software company where working software comes first.
A major concern that many potential participants for these bootcamps have is whether they will be able to catch up with the pace. At iKompass, the course and material is designed specifically for people with no prior programming background. This means that participants are able to comfortably imbibe the most important aspects of the course. Proof of this is the ability to create working applications by the end of the course.
Participants are provided with projects which are expected to be completed in stages using an Agile approach. A simple example would be that by end of week 1, they need to create a login and registration functionality. By the end of the next week, they need to set-up a database and integrate their login functionality to with the database. Through the week, they learn all the concepts necessary to complete their project tasks.
Currently, iKompass offers the following bootcamps in Singapore:
iOS Applications development, 8 days
Andorid Applications development, 7 days
Web developer bootcamp, 4 weeks
Project Management Professional workshop, 4 days
Cloud certification workshop, 4 days
Agile certification workshop, 3 days