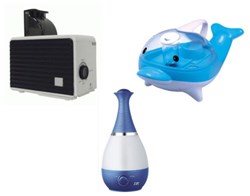 Now you can enjoy the lowest prices, free shipping and even a free gift all from the luxury of your cozy home this holiday season. Happy Holidays!
Peoria, IL (PRWEB) November 28, 2013
Don't want to fight the crowds or wake up early on Friday morning, then just sit back and relax. Don't worry, it isn't too late for these Black Friday and Cyber Monday specials by Air Purifiers Direct 2U LLC.
AirPurifiersDirect2U LLC carries a full selection of air purifiers that offer a wide array of features and levels of purification. By carrying 13 popular brands, AirPurifiersDirect2U LLC can carry a wide variety of products with various features and prices. Some of the brands include Austin Air, AllerAir, AirFree, NQ Clarifier, BlueAir, Rabbit Air, Whirlpool, Vortex, SPT (Sunpentown), and Amaircare.
In addition to the already low prices and complimentary shipping, AirPurifiersDirect2U is announcing 2 exciting holiday specials.
1. On any Rabbit Air silent air purifier which includes the newest model called BioGS 2.0 and the allergy sufferers' favorite called Minus A2, customers will automatically receive a $30 discount this Friday or Monday. For convenience, no code is necessary.
2. With the purchase of any air purifier over $250, customers can choose any of the stylish humidifiers (listed at $70 or less) at no charge by entering the preferred humidifier in the "checkout question" field (while supplies last).
"This is a great way to enjoy the healthiest of air this winter season: air purification plus a humidifier," says Barb Lulay, owner of Air Purifiers Direct2U LLC. "We have such a large realm of cute to stylish humidifiers such as teddy bears, pigs, and dolphins, many of our customers enjoy giving them as gifts or just keeping them as a gift for themselves."
About the company:
Barb and Dick Lulay's customers are passionate about reducing their risk of disease. Their customer service and product expertise make shopping with
http://www.AirPurifiersDirect2U.com an ideal experience. With a full line of natural products such as air purifiers, natural supplements, green cleaners, weight management and paraben free skin care, families find they can conveniently do their household shopping online with home delivery. As successful business owners, the Lulays offer a mentoring program for other aspiring entrepreneurs. They present exceptional marketing tools and a training program that shows how to generate immediate income as well as long term passive income. View Scholarship Program for more details.