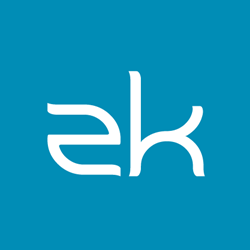 ZK is the best open source Java framework for building enterprise web and mobile apps.
London (PRWEB) November 29, 2013
Looking at latest designs technology giants Microsoft and Apple have adopted for their newest productions - Windows 8 and iOS 7, it is clear that flat design is getting more and more popular lately and has definitely become the new trend in the world of user interface design.
Flat design, as the name suggests, removes all the fancy gradients, shadow effects, cutting out the rounded corners and back to a simple and clear design that reflects only the functionality itself without imitating real world materials.
Based on this design concept, ZK 7 introduces a new Atlantic theme. Not only does this theme adopts the newest look and feel on trend, it also gives users the advantage of easier customization without having to take care of those skeuomorphic effects (gradients, shadow effects etc.) alongside the power brought about by the new theme engine combining the support of CSS 3, LESS and Bootstrap to create a simple yet flexible theming experience.
Check out the theme's demo to get a hands-on experience on the look and feel!
To learn more about ZK 7 and its amazing features, please visit here.
Potix Corporation develops and supports ZK, the #1 Java based Ajax solution on SourceForge.net, the world's largest open source host. Innovation is the most driving force behind the growing Potix. Potix delivered the first Ajax framework to support Java and Android phones, the first embeddable Ajax spreadsheet, and the first to synergize the power of pure Java, markup and scripting languages.
ZK has more than 1,500,000 downloads since its first release in late 2005. ZK is deployed by a large number of Fortune Global 500 companies, including Barclays, Societe Generale, Swiss RE, eBay, Roche, Deutsche Bank, Sony, Sun Microsystems, Audi, EMC and Toyota, providing them with the ability to rapidly create rich Ajax enterprise level applications.