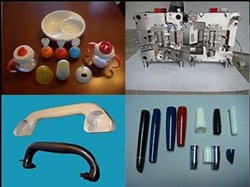 (PRWEB) November 29, 2013
Recently, a reliable China injection moulding company, Wuxi Glory Plastics, has released its new selection of blow mouldings. Also, the company has unveiled a special offer on these items. All of them are now offered at promotional prices, up to 34% off.
Wuxi Glory Plastics is a China based company providing many kinds of mouldings. It announces the new range to attract more customers from around the world. The promotion is valid before December 20, 2013. All clients can enjoy the deep discounts; early buyers can also get extra coupons. As an industry pioneer, the company knows well about the benefits of top quality products. It hopes to facilitate everyone who is interested in its items.
"We are happy to show our new items. As we all know, a promotional discount program is a very important way to attract clients and popularize products. We have confidence in the fresh range. In the future, we will continue to offer more mouldings to meet the need of worldwide customers," the CEO of the company states.
To connect well with clients dwelling in various parts of the world, the company has updated its website and arranged more online workers. Up to now, the company has won a good reputation in the global market.
About Wuxi Glory
Wuxi Glory engaged in developing and manufacturing custom molded plastic product in China by taking advantages of our relatively low labor costs. We have most experienced workers in China, If you're looking for product design, engineering, prototyping, and mass production, Glory plastics can always find a solution for you. For more about our products and services please visit: http://www.plastics-molding.com.