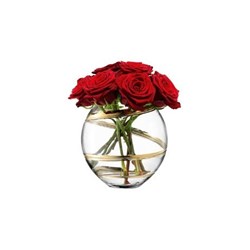 "Beautiful Homes Direct are dedicated to helping customers find the perfect gift this Christmas."
Wolverhampton, West Midlands (PRWEB UK) 28 November 2013
Beautiful Homes Direct announces their featured holiday collection for 2013, which include gift sets from Dartington, Jamie Oliver, LSA International and Malika. This season's ideal selections were created based on the most popular selling items during Christmas time. Beautiful Homes Direct has curated the following items for its customer's gift-giving pleasure.
Beautiful Homes Direct stocks a large selection of the Dartington Range, which is world famous for its amazing quality and its eye-catching looks. A popular product from Dartington at Christmas is the Classic Whisky Gift Set. This is a beautiful gift set which features two luxurious whisky glasses as well as a water jug, used to help emphasize the flavours of the whisky. The Dartington Classic Whisky Gift Set is perfect for a whisky enthusiast this Christmas. This luxurious gift set is available from Beautiful Homes Direct at great prices.
As Christmas approaches shoppers always need to buy those all important 'stocking-fillers' for partners and loved ones. Beautiful Homes Direct has this covered with the Jamie Oliver Sexy Beast Mug and Tin. This cheeky mug features a contemporary vivid design created by top TV chef Jamie Oliver. This fantastic gift mug comes presented in a coordinating glossy presentation tin making it the ideal, inexpensive gift idea, stocking filler, or spontaneous treat for a 'Sexy Beast'.
LSA International offers a broad range of handmade glassware from Champagne Saucers to Butter Dishes. One of the most popular products during the Christmas period is the LSA Malika Grand Vase with Platinum Spiral. Crafted from mouth-blown glass, this vase features a hand-applied platinum spiral design and round shape. The Malika Grand Vase is presented in a stylish box; this LSA vase is a fabulous gift idea and would make an elegant addition to any home.
Beautiful Homes Direct also has fantastic gift ideas for under £20, including the Dartington Beer Tankard. This can be the perfect gift for a beer enthusiast. This beer tankard will help capture the maximum flavour and aroma of all the world's best beers and whilst it is presented in a stylish packaging. Shopping for Christmas presents under £20 is much easier with Beautiful Homes Direct because they do the exclusive shopping and selection for their customers.
Ardeep Badwal, Managing Director of Beautiful Homes Direct states, "Christmas shopping can be difficult and stressful, but we at Beautiful Homes Direct are dedicated to helping customers find the perfect gift this Christmas."
Beautiful Homes Direct also offers customers a one-week try-it-and-see grace period on purchases. Customers who are unhappy with their purchase or receive goods that have been damaged in transit can have these collected by Beautiful Homes Direct and replaced or refunded free of charge.
About Beautiful Homes Direct:
Beautiful Homes Direct was founded in 2007 as an online retailer of quality designer homeware, combining affordable prices with excellent customer service. The company stocks a wide range of glassware, dinnerware, home accessories and appliances to complement both contemporary and classic styles, and seeks out the best leading names in homeware design including LSA International, Dartington Crystal, Jamie Oliver and Gordon Ramsey.
For more information, please visit: http://www.beautifulhomesdirect.com/.