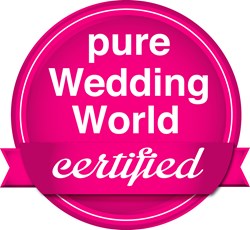 Plan your wedding like a professional.
(PRWEB UK) 29 November 2013
Wedding caterer fails to turn up with no explanation why?
U.K brides see the planning of their wedding as an exciting time and part of the whole enjoyment of getting married. However, that soon turns into what can be a stressful time. A wedding planner will spend around 300 hours planning a wedding, with the average age of a bride today being 31. The majority are working full time and longer hours than ever before so finding six hours free a week for a year, to plan your wedding, can be a bit of a tall order.
The problem with wedding planners is that they charge an average of 10% - 15% of the wedding budget for their services, but in London the minimum charge is usually £4,000 making this an elite service. Many planners believe the industry is an exclusive service, but one company has certainly bucked the trend with a Free Wedding PA service that helps brides plan their own wedding like a professional.
"The Internet is an amazing invention," said Mike Mazza, CEO of Pure Wedding World the U.K's largest wedding planning company and founder of the Wedding PA service, "But it can also be a case of information overload when you are looking at websites and directories with thousands of options and in some cases contradictory opinions. When we started Pure Wedding World, we wanted to provide brides with professional support so they could enjoy the wedding build up as much as the day. Our model is simple; provide brides with a free service so that they reduce their costs whilst still having professional advice and therefore able to enjoy the planning process. Rather than charge the bride, we make money from the buying power we achieve from having thousands of registered brides and accredited suppliers."
Most married couples comment how fast the day passed, so it would be nice if brides looked back at the planning stage which is usually between 12 months to 18 months fondly. Let's be fair, cake tasting, choosing your dress and shopping is surely a girls dream. Unfortunately the lack of regulation in the industry places undue stress on brides worrying that they have everything right and that their suppliers will turn up on the day.
A recent couple in Cardiff were let down with the caterer not turning up or answering their phone, "This is not an uncommon occurrence," said Mike Mazza. Pure Wedding World launched a certification for all of their suppliers this year with everyone having a visit by one of their assessors to complete a 21 point certification document that results in a pass or fail. "In the past six months over 300 companies have failed but all of those companies are still out there providing services to brides. Our certification can only serve to protect those brides who register with us," said Mike Mazza
One of the biggest benefits of Pure Wedding World certification is that brides who book through their Wedding PA will receive a Deposit protection guarantee and in the event that one of the certified suppliers cannot turn up on the day, a replacement supplier will be provided within two hours.
Brides using Pure Wedding World's Wedding PA service receive these guarantees meaning all brides can have some level of support and protection against those companies that fail to turn up on the day and turn their phones off. Having a Wedding PA may be a new service, but with no downside, it is not unthinkable that this could become one of the first services all brides book before venturing down the planning route.