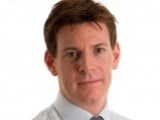 A year on, we have been delighted with the growth of the company and the dedicated website marks a move forward in its importance and independence as a business.
London (PRWEB UK) 28 November 2013
Since its launch in 2012, Cosmedics Beauty has become a popular destination in South West London for the latest beauty treatments.
Now the company is launching a brand new website especially for Cosmedics Beauty. The Putney Beauty Salon website has been designed to cater exclusively for those looking for treatments with beauty therapists in their beautifully appointed London salon.
The new website makes it easy for clients to browse the extensive choice of skin, hair removal, face and body treatments available as the options are clearly displayed and explained. Requesting more information and booking an appointment are also made easy with a simple response mechanism used extensively throughout the website.
Dr Ross Perry is the founder of parent company Cosmedics Skin Clinics. He explains the rationale:
"Cosmedics Beauty was established as a separate business in order to cater for the local demand for high quality beauty treatments to keep our clients looking good and feeling great.
"A year on, we have been delighted with the growth of the company and the dedicated website marks a move forward in its importance and independence as a business.
"Although Cosmedics Beauty is naturally a face to face operation in delivering its services, more and more clients like to research and browse online before making a decision. A separate website means that we can fully display, communicate and explain all the treatment options and prices, making it easy for our clients to browse online before booking an appointment."
Since its start 12 months ago, Cosmedics Beauty has also launched a series of new beauty treatments. New and technologically advanced options introduced include the revolutionary CACI Jowl Lift, Soprano laser skin tightening and electrolysis.
The innovative alkaline facial wash was also launched to offer a solution to difficult fine facial hair. Complementing the laser hair removal, waxing and electrolysis choices, this means that there is a solution for every hair removal challenge.
In addition, the team spend a lot of time researching new brands and treatment options. The last year has seen the addition of Murad facials and peels and the innovative Mama Mio range, perfect for mums-to-be and new mums.
They also introduced the Caudalie skincare range and are among a handful of select locations to offer their exclusive spa treatments, the Caudalie Premier Cru anti-ageing facial and Divine Oil body massage.
Little wonder then that a dedicated website was required to communicate the choices available.
Ali Goss, Cosmedics' Clinic Manager, added:
"We are exceptionally proud of the Cosmedics Beauty business. For a fledgling company, it has achieved extraordinary expansion so far.
"Having a dedicated website is the next natural step and we look forward to building further on that in the future with additional salons and more new treatments."
Cosmedics Beauty was established in 2012 to offer a comprehensive selection of traditional and innovative beauty treatments and is based exclusively at 4 Disraeli Road, Putney, London, SW15 2DS.
The business is part of Cosmedic Skin Clinics, which was established in 2003 and remains a doctor owned and managed company offering a full range of cosmetic treatments, including popular wrinkle relaxing injections, dermal fillers and lip enhancement; plus medical treatments including mole removal, thread vein treatment and excessive sweating injections. The company has 5 clinics in London plus one in Bristol.