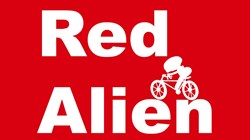 At Red Alien we're happy to discuss video needs, offering our creative input to help deliver an outstanding end product.
(PRWEB UK) 28 November 2013
According to recent research from eMarketer, which provides marketers with key information about the state of the digital marketplace, around half of marketers who use video in email campaigns, for example, see increased click-through rates, increased time spent reading the email and increased sharing and forwarding. Also, just over half of marketing professionals cited video as the type of content with the best return on investment.
A further study by The Relevancy Group found using video in email marketing campaigns increased email marketing revenue by 40%. Of those not already using video as a marketing tool, 43% of respondents said it was because they didn't have enough content.
Now, Red Alien is stepping in to meet the demand to provide video content for use across a range of marketing platforms.
The firm is producing five main types of video, along with tailor-made content for clients:
Viral
Just about everyone has heard the phrase "gone viral" to refer to video content in recent years. And Red Alien aims to create marketing videos which do just that, making content which captures the imagination and goes viral through the process of Internet sharing, through video-sharing websites, social media and email. The ideal viral content will often contain funny, or unexpected, clips which encourage users to want to share videos across their network of friends, family and colleagues.
Commercial
Commercial videos are shot with specific agendas to target key demographics and they can vary in cost enormously. But companies could also choose to shoot behind-the-scenes footage of a new commercial, which can then be used to construct viral campaigns to work alongside the main shoot.
Corporate
Corporate videos can be used by companies to provide in-house staff training, for example, to convey information to a portfolio of clients or as a marketing tool to target potential customers. A corporate video can also provide a way to introduce potential clients and customers to your firm on your company website.
Infomercial.
Also known as Direct Response TV (DRTV), these are television commercials which usually include a phone number or website. They vary in length and are often found on the likes of teleshopping channels.
Whiteboard-style videos
These videos can be used for marketing purposes or for instructional talks, integrating text, logos and still images with your video content.
Red Alien founder and director Zak Jacobs says: "As video usage continues to grow at a staggering rate, businesses cannot afford to ignore video as a viable marketing channel. Video allows individuals and businesses to create and share content with their audience in an unbeatable way.
"People don't always have the time to read through a lengthy report or product description but they can learn more about a business, its products and the people behind it by watching a video than words alone could possibly convey.
"At Red Alien we're happy to discuss video needs, offering our creative input to help deliver an outstanding end product."
For more information, go to http://www.redalien.co.uk