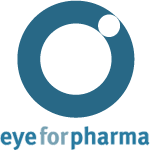 predicted thirty percent of industry revenues would be coming from emerging market by 2018
(PRWEB UK) 28 November 2013
Performance thus far in growth markets paints a confusing picture. With some experts having predicted thirty percent of industry revenues would be coming from emerging market by 2018, the fact that the biggest pharmaceutical companies are reporting lacklustre returns has many alarmed.
Moving from a 'satellite office' mentality towards fully realised, fully autonomous local divisions, is the only way to ensure a strong approach in any new growth market, and according to Susana Bento, Business Planning Director for Global Commercial Capabilities and Global Platform Lead for LATAM and Brazil at AstraZeneca, it's an opportunity to be relished not something to fear.
"Contributing to building this future in our own companies, in our own markets, is part of the excitement, it's making the difference."
The concept should sound familiar, it's a practice commonly used in the west, "capabilities are already part of today's Commercial Excellence in established markets." But in emerging markets, where capabilities "are now part of the future being built"; pharma needs to establish a firm foundation for its life in new and changing markets.
Susana Bento will be addressing the topic on how to establish global capabilities for a permanent foothold in growth regions at eyeforpharma's 2014 Growth Markets conference, from 25th-26th Feb in Berlin.
To find out more about Bento's presentation, download the event brochure from the official website.