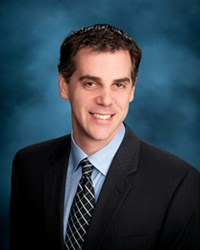 For years, my patients asked for a low impact alternative to tighten and smooth their faces and bodies. After researching dozens of devices, I have found one that I believe lives up to its promises. I am excited to add TriPollar to our practice.
Columbus & Lancaster, OH (PRWEB) December 02, 2013
Central Ohio Plastic Surgery is now offering TriPollar RF + LumiCam, the latest innovation in both radio-frequency and thermal imaging technology on the market, ensuring accuracy and clarity with every skin tightening, body contouring and cellulite treatment. The combo is a non-invasive procedure, extremely efficient and delivers immediate, visible results with no pain from the very first treatment.
TriPollar is the most advanced radio frequency technology on the market and is newly available in the U.S. via a device called the Apollo, which is internationally touted for its effective and painless treatment of sagging skin, wrinkles, cellulite, circumferential reduction and the ability to tone and tighten skin of both the face and body.
The treatment is completely painless and safe, and is effective on all skin types and colors.
Patients can expect to benefit from both visible immediate and long-term results. The immediate effects include a smoother, tightened appearance and texture of the skin. Most individuals realize the desired outcome at the conclusion of a full treatment course— a recommended 6-8 sessions with a noticeable reduction in wrinkles and fine lines, body contouring and lifting of the treatment area, and improved tone and texture.
Although the Apollo powered by TriPollar RF is FDA cleared for the non-invasive treatment of mild to moderate facial wrinkles, the 30-minute, no-downtime procedure is CE approved for circumferential reduction and the reduction of cellulite and has become the treatment of choice internationally for these currently off-label non-invasive body contouring applications.
The safety and efficacy of TriPollar RF treatments have been proven in multiple clinical studies and published in nine peer reviewed articles. A recent U.S. clinical study showed a 97% improvement following a full series of treatments, and 100% of the patients reported that they were satisfied with their results.
"For years, my patients have been asking me to find a low impact alternative to tighten and smooth their faces and bodies. After researching and testing dozens of devices, I have finally found one that I believe lives up to its promises. I am excited to add TriPollar to the list of services we provide at Central Ohio Plastic Surgery, Inc. I have personally seen how TriPollar can tighten skin and reduce inches. The treatment is generally considered to be an enjoyable experience – comparable to a warm massage. One of the reasons I chose the TriPollar is that it comes with the LumiCam, a monitor that constantly displays the temperature in the treatment area. LumiCam enables both the patient and the operator to see the progress of the treatment in real time, which enhances the patient's results." Jason B. Lichten, MD, FACS
Central Ohio Plastic Surgery offers TriPollar at both of their locations in Columbus and Lancaster.
Columbus Office is located at 5969 East Broad Street, Suite 300A, Columbus OH 43213.
Lancaster Office is located at 135 North Ewing Street, Suite202, Lancaster, OH 43130.
For more information, contact Business Manager Rachel Lichten at 740.653.5064 or visit http://www.ohioplastic.com
For additional before and after images, please visit http://www.pollogen.com/Before-And-After/Facial-Contouring.html.
About: Central Ohio Plastic Surgery, Inc. and Jason B. Lichten, MD
Central Ohio Plastic Surgery, the office of Jason B. Lichten, MD was established to serve the plastic, reconstructive and cosmetic needs of women and men from Columbus, Lancaster and all of Southeast Ohio. Dr. Lichten is a board certified plastic surgeon. He is the founder and director of Central Ohio Plastic Surgery. Dr. Lichten is the President of the Columbus Society of Plastic Surgeons.
About Lumiere Medical
Lumiere Medical, the premier U.S. distributor of innovative, science-based, clinically validated technologies presents new revenue opportunities for its customers while providing results which consistently deliver high patient satisfaction. Lumiere Medical is the exclusive distributor for Pollogen Ltd., offering the world's most advanced technologies to the US Market. The new devices offer safe and effective anti-aging treatments with both immediate and long-lasting results.
About Pollogen
We believe in constantly challenging ourselves to create the most advanced, effective medical devices and solutions for the aesthetic market. We believe in thinking differently.
In everything we do, we take a customer-centric approach by making our products user-friendly, safe and convenient. At Pollogen there is no such word as "done"; we continually perfect our solutions to provide treatments that are pleasant and effective. We believe in finding ways to develop technologies that work with the body's natural mechanisms so beautiful results are generated from within.
Pollogen is the developer and manufacturer of five revolutionary technologies under the industry premier brand names OxyGeneo™, Hybrid Energy™, TriPollar®, TriLipo® and TriFractional™. We offer a full line of clinically-proven, safe and effective, non-invasive anti-aging facial and body contouring treatment platforms for a wide range of aesthetic applications. Pollogen provides solutions for professionals in over 60 countries, addressing the specific needs and dynamic changes unique to the ever-evolving aesthetic industry.