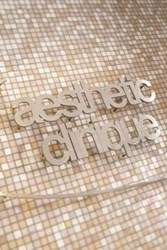 Dr. Steven Weiner has chosen premium skincare brands and oral supplements for his online store.
Destin, FL (PRWEB) November 28, 2013
Dr. Weiner is a Johns Hopkins trained Facial Plastic Surgeon who created The Aesthetic Clinique in 2005. He devotes his entire practice to Minimally Invasive and Non Invasive Cosmetic Procedures. He is very proud to announce the opening of his online store at shop.theclinique.net. Dr. Weiner is a believer in growth factors and carries 3 lines of products with these: LifeLine, Neocutis, and SkinMedica. Environ is a product line which is primarily used for skin health of the face. Revision Skincare has a popular suncreen line as well as Nectifirm for treating loose skin of the neck. Superoxide Dismutase (SOD) is a powerful anti-oxidant, found throughout the GliSODin Skin Nutrient line. Telomere lenthening has been found to reverse the aging process and it has been shown that TA65 is one of the only supplements which can activate Telomerase, a telomere lengthening enzyme. Resveratrol, an antioxidant found in red wine has been found to have numerous health benefits for heart, liver, lungs, and cancer prevention and can be found in it's purest form, Megaresveratrol, also sold at Dr. Weiner's store.
Using coupon code, DrWeiner, all shoppers will receive a 20% discount on all skincare.
For more information about Dr. Weiner, visit his website at http://theclinique.net or his blog at stevenfweinermd.wordpress.com.