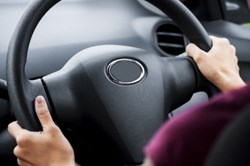 Some automotive retailers in the United States are joining in on the holiday discounts that some retailers are applying during the Christmas season. The Auto Pros company has developed its Cyber Monday deals for auto parts list and posted this information
Rockford, Illinois (PRWEB) December 01, 2013
Some automotive retailers in the United States are joining in on the holiday discounts that some retailers are applying during the Christmas season. The Auto Pros company has developed its Cyber Monday deals for auto parts list and posted this information online at http://autoprosusa.com/holiday-specials.
The daily referrals for consumers to automotive retailers online is a regular practice at the Auto Pros company and the development of the sales flyers is another resource that website visitors are expected to use during the Christmas season.
The deals that have been researched to aid in the creation of the guide now posted online are spread out between different retailers. Because auto parts can be limited some retail websites, only companies with in stock parts and verified deals are listed for the public online.
"The dual method of parts research that we're now providing is giving consumers a choice between accessing our database or using the price guides that we've published to find parts price drops," said a source at the Auto Pros USA company.
The after Thanksgiving sales season that is effective for most U.S. retailers is not always found at some auto parts stores. Some companies have Black Friday sales for one day only and raise prices back to the original MSRP. The Auto Pros price guides and reviews that are now available seek out companies with long-term savings for the public.
"Each review that we complete is based on a handful of retailers that are providing price information to assist consumers with finding last-minute price changes in the auto industry online," the source included.
The Auto Pros company has scheduled the publication of its price guides through the remainder of the 2013 Christmas holiday shopping season online. The standard database tools this company relies on to generate offline retailer parts pricing can still be used by consumers.
About AutoProsUSA.com
The AutoProsUSA.com company supplies automotive industry news and other content to the public online. This company specializes in the referral of auto parts and other accessories that consumers purchase from trusted retail companies. The AutoProsUSA.com company supplies news and other content each day on the company website as well as provides hourly updates to the searchable database programs constructed for consumers to access. The updated pricing and other programs this company offers helps to offer a complete auto industry resource for U.S. shoppers online.