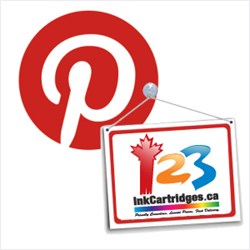 (PRWEB) November 28, 2013
In a major development, 123inkcartridges.ca, Canada based premier online retailer made an announcement that they are now offering ink and toner cartridges from premium brand G&G in the North American market through a partnership with the highly acclaimed manufacturer. A part of Ninestar, one of key players in the global printing industry, which owns the core printing technology, G&G products are produced in line with OEM standard. Tested by STMC in high and low temperature, moisture, and dry environment, G&G cartridges are manufactured per ISO 14001 environment management systems, ensuring safety and stability.
Currently, 123inkcartridges.ca is offering G&G Premium New Compatible Toner Cartridges in black, cyan, yellow, and magenta. Brother DR-360 New Compatible Drum Unit without the toner included and Brother TN-450 New Compatible Black Toner Cartridge (High Yield Version of TN420) are also available at 123inkcartridges.ca.
There are three kinds of printing supplies in the market: original equipment manufacturer (OEM), local private label, and unbranded compatible. As a worldwide premium brand known for its high quality and high compatibility products, G&G is positioned between OEM and local private label. The transfer rates of toner and ink utilization in printing can be up to 90% and the unique valve structure of these inkjet cartridges ensures that there is no residual ink. G&G cartridges have passed ISO9001, German EMC, CE and other international certifications. In line with The Restriction of Hazardous Substances Directive (RoHS), G&G products do not contain lead (Pb), mercury, cadmium, hexavalent chromium, polybrominated biphenyls, or other harmful substances.
This latest addition by 123inkcartridges.ca is an attempt to keep up with the top products that meet the individual and business needs of all their customers. Using the most advanced technology platforms and close cooperation with academic institutions, G&G cartridges are also patent protected. The team works with the best global distributors to world-class service, which means users across the globe can enjoy printing by using superior quality products and service from G&G. For more information, visit http://www.123inkcartridges.ca/g-and-g-premium-cartridges.
About 123inkcartridges.ca
123inkcartridges is always meeting their goal of constantly updating their entire line of products across various categories. One of the fastest growing online suppliers of printer and computer related products, the company has more than 10,000 products in their catalogue and the full line of products can be viewed online at http://www.123inkcartridges.ca. The number one source for printer ink cartridges and laser printer toner cartridges makes their own inventory purchases to ensure that they purchase only the highest quality label printer tapes from renowned and reliable suppliers.