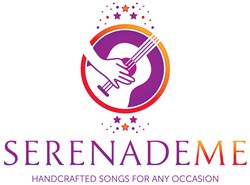 Since launching in March 2013, SerenadeMe has been helping people create songs and express themselves through the use of custom music.
Chicago, IL (PRWEB) November 29, 2013
SerenadeMe is incredibly proud to unveil its new interface and website in time for the holiday rush.
This new redesign helps simplify the process of ordering a custom song, and provides customers with the ability to see and hear some real world examples of how other people have crafted their personal songs.
With SerenadeMe, users can either order a completely new, created from scratch song (music and lyrics), or a choose an existing theme and have lyrics and vocals written specifically for them. With either option, the song will be uniquely written to reflect exactly the sentiment the user wishes to express.
In addition, the redesign of the SerenadeMe website paves the way for several new features to quickly roll out in the coming weeks that will truly differentiate SerenadeMe from other custom music services.