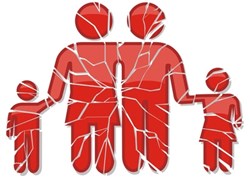 The Holiday Season can be a challenging time for adult survivors of childhood abuse.
Amarillo, Texas (PRWEB) November 30, 2013
Childhood physical, sexual, or emotional abuse can cause long-term harm, often lasting well into adulthood. For adult survivors of childhood abuse, these effects can be particularly difficult during the Holiday Season, according to psychotherapist Stefanie Stolinsky, author of Act It Out, published by Praeclarus Press. All around them are signs of happy families, warmth, and togetherness. For men and women who grew up in abusive families, the Holiday Season serves as a stark reminder of the type of childhood they did not experience.
The negative effects of childhood abuse include depression, posttraumatic stress disorder, substance abuse, and anxiety. Abuse survivors are also at higher risk for physical health problems, such as diabetes and heart disease. These effects do no simply "go away" as children mature. During the Holiday Season, depression and loneliness can be particular problems.
According to Stolinsky, depression comes from being helpless. Abuse survivors were
manipulated and overpowered by an authority figure, an adult. Depression can be one of the most persistent aftereffects of child abuse. Inability to escape pain can cause long-term depression. Low energy, malaise, lack of interest, and lack of desire to take action even on their own behalf plague some survivors. Many feel like they have "learned helplessness." Adding to depression is the inability to ever truly trust happiness. Abuse survivors live in constant fear and sadness that memories will never abate, and will dominate their minds and encroach on every relationship.
Loneliness can also be a problem in a season where there are often parties and social gatherings. For abuse survivors, loneliness results from lack of trust. Survivors are afraid others will lash out in ways the survivor could not anticipate or prevent. The message is: life is dangerous and the safest response is to isolate for protection. Loneliness, like other emotions, feeds on itself. The lonelier people are, the shyer, more timid, and more socially outcast they become. It is a vicious cycle.
Fortunately, there is a way out. Stolinsky describes some specific steps abuse survivors can take so that they can overcome their pasts. Seeking support helps, as does psychotherapy. In Act It Out, she also describes a series of self-help exercises survivors can do to help them break old patterns and gain insight into self-defeating behavior.
The Holiday Season does not have to be a time of sorrow for what was lost. It can also mark a new beginning. But it's important to take the first step towards healing.
Stefanie Auerbach Stolinsky, Ph.D. is a licensed psychologist with a private practice in Beverly Hills, California, who specializes in trauma and PTSD, and in treating adults sexually, physically and emotionally abused as children. She is a forensic psychologist and a noted speaker, who teaches training seminars on overcoming the aftereffects of child abuse. Dr. Stolinsky lives with her husband in Los Angeles.
Praeclarus Press is a small press focusing on women's health. It was founded by health psychologist Kathleen Kendall-Tackett, and is based in Amarillo, Texas.