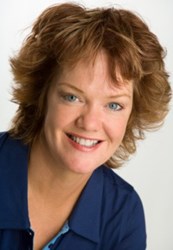 Just say no to snacking if you want to avoid the Holiday-10 this year.
Amarillo, Texas (PRWEB) November 30, 2013
Holiday weight gain is so easy. Food is everywhere. And it all looks so good. It's no wonder that we end up packing on the pounds in December, only to despair come January. According to Dr. Theresa Nesbitt, author of Evolutionary Eating, a new book by Praeclarus Press, what people eat may not be as important as when they eat it. One way to avoid packing on the pounds is to avoid snacks.
Dr. Nesbitt explains that at no time in human history has snacking been a normal behavior. Humans are not grazing animals. Our digestive and endocrine (hormone) systems are designed to have food-free intervals. Humans are designed to eat a meal, stop eating, and eat another meal sometime in the future.
The change from becoming meal eater to snackers has had a lot to do with the environment. Human beings' hormones and nervous system are optimized to be highly motivated to seek out and eat food when it is available. That was the only way for the species to survive and thrive.
Until recently, snacking wasn't really an option. Food was relatively scarce, and often required preparation before eating. In today's environment, there are 24/7s on every street corner, vending machines in every building, and pantries that can store many years' worth of food. The Holiday Season is the "normal" American food environment—on steroids.
Human brains signal us to eat, and the culture no longer says no; it is socially acceptable to eat anytime and anywhere. The combination of abundant food and no social boundaries means that many Americans are eating all the time.
Some of the most fat-resistant cultures are also the most culturally snack-resistant. The French don't even have a word for snack—they call it "le snack." In fact, they have government-mandated anti-snacking culture that they resurrect when their toddlers start getting too heavy.
The data are clear—whether speaking about America, or anywhere else in the world, the single most important predictor of weight gain isn't how much human eat, but how often they eat. To avoid gaining the Holiday-10 this year, "just say no" to snacking—or at least save it for a very special occasion.
Dr. Theresa Nesbitt is the author of Evolutionary Eating. She is an obstetrician/gynecologist in the Chicago area and a wellness counselor. She has helped thousands of clients stop dieting, enjoy eating real foods, and reclaim their health.
Praeclarus Press is a small press specializing in women's health located in Amarillo, Texas. It features books, webinars, and other matierals that support women's health throughout the lifespan, and is owned by health psychologist, Kathleen Kendall-Tackett.