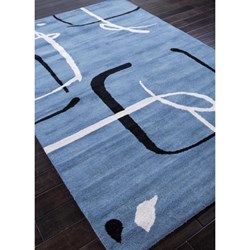 Jaipur Rugs
Los Angeles, CA (PRWEB) December 26, 2013
Based in Atlanta, Georgia, Jaipur Rugs employs the brightest talent with a focus on both civic and environmental principles under the leadership of Jaipur Rugs founder's daughter, Asha Chaudhary. "We are always excited to partner with those companies that focus greatly on environmental considerations without compromising the contemporary looks that customers are seeking and Jaipur Rugs shares that vision with DA Stores," said a DA Stores company spokesperson.
Not only do the remarkable styles speak to the customer base that DA Stores has built over the years, but the affordability factor make these styles easy to own and easy to incorporate into any home décor. From the exceptional hand knotted rugs found in both its traditional and modern designs to the eclectic outdoor rugs, it's easy to understand why Jaipur leads the global market in rug manufacturing.
"With our business model that delivers a fast turnaround and the confidence we've carefully built with our customers, we can easily meet the growing demand of these beautiful rugs and pillows," explained the spokesperson.
Jaipur is indeed the "total package". With its global presence, incredibly talented designers, thoughtfully created lifestyle-driven products and obvious passion, it's clear as to why it's the leader in its sector of modern home furnishings. The quality control features built into its process surpasses industry norms.
To celebrate its partnership, DA Stores offers 500 of these beautiful designs and most come with free shipping that's fast and reliable. The DA Stores financing options are available on all of these pieces and the selection is wide. From round contemporary rugs to the classic rectangle shapes, there's something for every home.
The trends with rugs aren't as unpredictable as other home furnishings, but the offerings are always fresh and vibrant. The abstracts, color combinations and attention to detail are unmistakable.
"We invite all of our customers to explore the many offerings from Jaipur Rugs. We're sure you'll find a spectacular display of this global company's artistry and quality." DA Stores' customer service team is happy to answer any questions you might have and don't forget the DA Stores Rewards Program, where every purchase earns valuable points for big savings on future purchases.