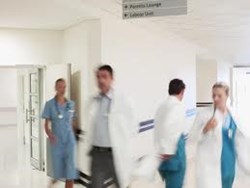 Surgeons, and other medical professionals, will know first-hand the issues which need to be addressed, and their input could prove to be extremely beneficial.
Bolton, UK (PRWEB UK) 2 December 2013
Based on findings reported by the BBC this week, the RCS feels it is in the interest of the Welsh hospitals to address "public anxiety" by conducting a review into current practices, providing "urgent assurance" for those concerned about patient safety (1). The Welsh government has contested the RSC's beliefs, asserting that a review is not needed at this time (1).
Members of the Royal College of Surgeons believe that the inspection system in place, requires more participation from professional medical bodies, to further assess the standards of Welsh hospitals. They believe that the best practice, moving forwards, should include a dedicated "hospital inspectorate" within the current watchdog, Healthcare Inspectorate Wales (HIW).
Speaking on the proposal, Ms Williams, from Asons Solicitors said: "Enhancing monitoring processes could only enhance patient safety. Surgeons, and other medical professionals, will know first-hand the issues which need to be addressed, and their input could prove to be extremely beneficial.
"According to the BBC article, recent statistics show that 92% of patients using the Welsh NHS are satisfied with the level of care that they received in hospital. Hopes are that improvements will push such statistics higher."
The RCS believe their professional input will help clarify inherently serious concerns, which require an experienced opinion, rather than focusing on widespread issues, such as infection rates (1).
At this time, the Welsh government is adamant that a review isn't needed (1).
According to the BBC, the Conservative party have previously requested that if an inquiry is carried out, it will solely focus on Welsh NHS care standards (1).
Continuing, Ms Williams said: "Assuring the public of the safety of Welsh hospitals needn't be seen as a negative move by the HIW. As far as hospitals are concerned, there can always be room for improvement in the prevention of poor care.
"At this point, it is unclear whether or not the RCS will be encouraged to join the inspecting panel. Despite this, I would consider the RCS's intentions to be a positive move in the prevention of neglect, helping to improve the health care provided by the Welsh NHS."
Anyone who feels that the standard of care, they received while being treated in an NHS hospital was below their expectations, then they may have been a victim of medical negligence. For more information about making a claim for clinical negligence compensation, visit http://www.asons.co.uk or phone 01204 521 133 to speak to a specialist solicitor.
(1) BBC News, Hospital care standards review urged by Royal College of Surgeons, 26/11/2013
http://www.bbc.co.uk/news/uk-wales-25092815
-ENDS-
About Asons Solicitors:
Asons Solicitors is a Bolton-based law practice that specialises in personal injury and industrial disease claims. Founded by brothers Imran Akram and Kamran Akram, Asons Solicitors has developed to become a young and dynamic law firm that delivers practical solutions to clients in times of difficulty. Their continued focus on their staff has seen them awarded with the Investors in People "Gold Award"; which is reflected in the professional and personable approach they take in working with clients. They strive to grow and to develop, and their supportiveness and attention to detail ensures that their clients use them time and again.
All views expressed in this article are those of the individual and do not necessarily represent the beliefs of the firm.
For further information contact:
Email: info(at)asons(dot)co.uk
Website: http://www.asons.co.uk