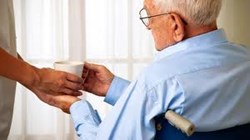 Encouraging positive changes can benefit those currently being cared for, and those who may be patients in future.
Bolton, UK (PRWEB UK) 5 December 2013
The current health secretary, Jeremy Hunt, has declared the need for significant changes to be made within the National Health Service, demanding the introduction of a "culture of openness". Hopes are that encouraging both patients and carers to challenge poor care will improve current standards (1).
Following over 3000 inspections by the CQC, inspectors concluded that hospitals had made "no improvements" in monitoring the standards of care being given to patients, and that they had failed to ensure that patients were being treated with dignity and respect (2). According to The Telegraph, inspectors described their findings as unacceptable; with patients observed as being most vulnerable, considered to be those highest at risk of neglect (1).
Figures published in The Telegraph indicated that the worst care was being provided across nursing homes, with one in five flagged as a major concern (1). There were reports of a substantial number of emergency hospital admissions, with many patients being treated for malnutrition, and signs of clinical neglect. The findings published in the report disclosed that there are rising numbers of patients being admitted to hospital, with conditions that were otherwise avoidable, had they have received adequate care from GP's, nursing homes and social services (1).
Ms Williams, from medical negligence solicitors, Asons, said:
"There has been a strong emphasis on the lack of care provided to elderly patients within these reports. Medical officials have clearly recognised how vulnerable these patients are, and it is excellent to see that they are taking action; ultimately reducing the number of care home neglect claims being made. Encouraging positive changes can benefit those currently being cared for, and those who may be patients in future."
Care home neglect is a very serious issue, due to their age, sometimes the victims can be defenseless in the face of abuse. I support the suggestions put forward by the health secretary to create this culture of openness, challenging unacceptable behaviour could be the key to prevention (2).
My main concern, while reading the report, was the sharp rise in the emergency admissions of elderly patients. If an acceptable standard of care is being provided in the first instance, the majority of these admissions could have been avoided. The pressure placed on already struggling emergency wards needs to be alleviated, and in order for this to happen, alternative medical services need to greatly improve their current performance. (2)"
Where a patient has been left in the care of an NHS trust, and suffered as a result of substandard treatment, there may be grounds to file for a medical negligence claim. To find out more information visit http://www.asons.co.uk or phone 01204 521 133 to speak to a medical negligence solicitor.
(1) The Telegraph, NHS has not learned from MId-Staffs, warns damning report, 21/11/2013
http://www.telegraph.co.uk/news/10466742/NHS-has-not-learned-from-MId-Staffs-warns-damning-report.html
(2) Care Quality Commission, CQC publishes fourth State of Care report, 21/12/2013
http://www.cqc.org.uk/media/cqc-publishes-fourth-state-care-report
About Asons Solicitors:
Asons Solicitors is a Bolton-based law practice that specialises in personal injury and industrial disease claims. Founded by brothers Imran Akram and Kamran Akram, Asons Solicitors has developed to become a young and dynamic law firm that delivers practical solutions to clients in times of difficulty. Their continued focus on their staff has seen them awarded with the Investors in People "Gold Award"; which is reflected in the professional and personable approach they take in working with clients. They strive to grow and to develop, and their supportiveness and attention to detail ensures that their clients use them time and again.
All views expressed in this article are those of the individual and do not necessarily represent the beliefs of the firm.
For further information contact:
Email: info(at)asons(dot)co.uk
Website: http://www.asons.co.uk