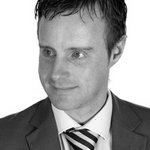 Patient safety needs to be the number one priority
(PRWEB UK) 29 November 2013
Personal Injury firm Mercury Legal is calling for a major clampdown on cases of clinical negligence after an annual report from charity The Patients Association exposed a catalogue of hospital errors. (i)
The annual report – which provides an in-depth study regarding the care of 14 patients – aims to "amplify the voices of individual patients to highlight wider trends," the charity said. (i)
The report claimed that too frequently, the NHS forgets "care and compassion should be at the heart of what staff do". (i)
Mercury Legal has helped hundreds of victims of clinical negligence and on the back of these latest findings, has called for a clampdown on clinical negligence cases across England.
Robert Francis QC, who chaired the inquiry into Mid-Staffordshire hospital earlier this year and has this week (27 November 2013) been appointed President of the Patients Association (ii) - has called on hospitals to learn from mistakes of previous scandals. (i)
Chris Woods, Head of Clinical Negligence at Mercury Legal, said: "These findings are so sad to hear. The study by The Patients Association takes into account only a very small number of cases, so tragically there will be more cases like this across the country.
"Patient safety needs to be the number one priority at all times and although hospitals are under immense pressures at the moment and winter is looming, they mustn't lose sight of their duty of care to patients".
Mercury Legal provides legal representation for victims of hospital errors in England and has supported hundreds of victims and their families at what can be an extremely difficult and emotionally upsetting time. Mercury Legal leave no stone unturned in pursuing a claim against a negligent doctor or medical professional and explore all aspects of the treatment and care received to make a claim for compensation.
Sources
(i) 'Disturbingly poor care is too common in NHS', 28 November 2013, The Telegraph: http://www.telegraph.co.uk/health/healthnews/10479470/Disturbingly-poor-care-is-too-common-in-NHS-says-chairman-of-Mid-Staffs-inquiry.html
(ii) Robert Francis QC joins the Patients Association as President, 27 November 2013, The Patients Association: http://www.patients-association.com/Default.aspx?tabid=81&Id=1132
About Mercury Legal:
Mercury Legal are specialists in clinical negligence claims and have a highly-experienced team of solicitors who have supported hundreds of victims of hospital negligence, recovering hundreds of pounds of compensation for victims and their families.
About Chris Woods:
Chris Woods is a Partner at Mercury Legal and specialises in Medical and Clinical Negligence claims. As well as being the Head of Clinical Negligence at Mercury Legal, Chris has also featured in the Daily Mail Online, The Mirror and The Post for recent issues and concerns around sunbed regulation.