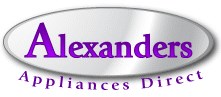 The winner of the competition will receive a free Burco Coffee Maker, one of the many fine catering products that is offered by this large UK online retailer.
Longparish, Andover (PRWEB UK) 29 November 2013
Alexanders Direct, one of the premier appliance and catering equipment specialists in the UK, is offering a competition to win a high quality Burco Coffee Maker. The competition can be found via the company's Facebook page.
To enter the competition, visitors to the Alexanders Direct Facebook Page can click "like" on the link above. They will also need to fill out an entry form in order to be eligible to win the coffee maker. The company is also offering additional bonus entries into the competition for participants who share the link with their friends on Facebook.
The winner of the competition will receive a free Burco Coffee Maker, one of the many fine catering products that is offered by this large UK online retailer. Visit the contest page on Facebook for more information, as terms and conditions may apply.
A Superb Coffee Machine Prize Offered
The prize that will be awarded in the competition is a Burco Coffee Maker, a high quality product that is worth £149. It is a manual filled filter coffee maker which is made with stainless steel and has an elegant and stylish design. It is ideal for use in a coffee shop, café or restaurant because it is attractive as well as functional, offering high output in a very easy to use design and style.
Since the coffee maker is manual fill, it requires no plumbing and it can be used in any location, making it much more convenient and practical. It is capable of brewing 1.7 litres in less than six minutes and it can hold up to a capacity of 3.4 litres, which is enough piping hot coffee to perk up a large crowd of customers!
This specially designed luxury coffee maker has a "brew in progress" indicator and comes with two glass insulated jugs. The Burco coffee maker also boasts a highly flexible modular system that allows it to be used on its own or scaled up to cater for a higher volume – making it useful for catering companies that serve large volumes of clients on a day to day basis.
This excellent quality and highly functional coffee maker is just one of the many appliances that Alexanders Direct offers for sale on their website. The lucky entrant who wins this product will be able to upgrade their café, restaurant, catering company or other business with a top of the line product that will offer excellent functionality and efficiency.
About Alexanders Direct
This UK based company is one of the most well-known nationwide suppliers of commercial catering equipment in the country. They supply a number of appliances including commercial microwaves, fridges, chest freezers, dishwashers and other kitchen equipment. They have over ten thousand different products, all available to order within the UK.
Their clients include a wide range of restaurants, pubs, hotels, bars, schools, cafes, hospitals and professional catering companies. They also supply products to the domestic market. When it comes to chest freezers, Alexanders Direct has the largest stock in the UK.
Alexanders Direct is one of the only UK online retailers who carry their own stock, especially for products such as commercial refrigerators and chest freezers. This means that they can offer efficient delivery service as well as kitchen fitting services for all of their customers.
--------------------
For more information about this competition or other products, contact Alexanders Appliances Direct Limited, Alexander House, Northacre, Longparish, Andover, SP11 6QX, United Kingdom, phone at 01264 333388 or email at sales(at)alexanders-direct(dot)co.uk.