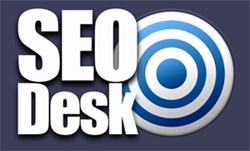 (PRWEB UK) 30 November 2013
Jennings Surfacing, a leading Surrey driveways and surfacing company, is pleased to announce that they are now taking bookings for work in the New Year. The company has developed a reputation for offering an extensive range of driveway and paving solutions for domestic and commercial clients in recent years. With the New Year being the ideal time to freshen up a property, the company aims to help customers plan ahead by offering a range of services.
Creating a warm welcome is a tremendous way to revitalise a home or make a business entrance seem more appealing. Jennings Surfacing has worked with clients who were keen to make their home more attractive in order to raise the value or just to increase their own level of satisfaction and happiness with their home. As well as having considerable experience in this field, the company offers the best value for money driveways Surrey has to offer. The firm doesn't believe that premium quality has to come at a premium price.
The importance placed on the style of a property has never been more important and Jennings Surfacing is skilled in installing a variety of different materials. The company is regarded as a Surrey specialist when it comes to tarmac and they are authorised to lay different colours of block paving. Not every surfacing company has the legal right to lay patterned or colourful paving blocks so bear this in mind when hiring a local surfacing firm.
Jennings Surfacing is well skilled in supplying decorative finishes, which will ensure a property stands out from the crowd. Being distinctive is a major attraction for most people in the modern era and a driveway is the first chance people have to make a first impression. The experience and breadth of options offered by Jennings Surfacing should make sure that every home or property can be styled in a unique fashion.
With a Streetworks team authorised by Surrey District Council, Jennings Surfacing is one of the few local companies who are allowed to make alterations to the public highway. If this is something that can be of benefit, the company is more than happy to talk clients through the process. The firm is well experienced in dealing with the administrative issues that can often blight renovation or rebuilding work at a property. For a smoother and reliable surfacing job in 2014, Surrey residents and businesses should contact Jennings Surfacing.
About Jennings Surfacing:
Jennings Surfacing has more than 40 years' worth of experience in the paving and surfacing industry. The company has moved with the times with respect to materials, equipment and technique but some things have stayed the same. Jennings Surfacing is dedicated to offering a high level of craftsmanship and quality service to all clients. With an increasing demand for stylish and decorative finishes, the firm is able to offer the widest selection of colours and specialist material that can be found in the modern era.