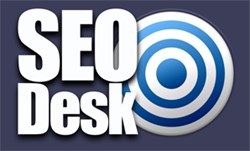 (PRWEB UK) 2 December 2013
B&D Cars, the leading taxi firm in Dorking, is pleased to announce that they will be offering more taxi services over the Christmas and New Year period. At this time of year, there is a greater focus on partying and catching up with old friends and family members. For many people, this is the perfect opportunity to relax and to enjoy a few drinks. This is perfectly acceptable but it is imperative to not drink and drive. With a high level of danger and an increased level of focus being applied by local police forces, booking a taxi as opposed to driving is a very sensible idea this festive season.
B&D Cars understands that there is a higher demand for taxi services at this time of year. This is why the firm is promising to offer a greater level of service to all their clients. With a wide range of cars in their fleet and a team of highly experienced drivers, the company is confident they can meet the high level of demand for Dorking cabs in December and at the start of January.
With a 24-hour booking system, there is no need to wait to the last minute when hiring a Dorking taxi. The company has a reliable computerised system which will ensure that any booking made is stored, acknowledged and then acted upon. The firm encourages drivers to be at the agreed meeting place ahead of schedule, allowing passengers to get on their way as soon as they are ready. With so many parties to look forward to at this time of year, planning ahead can make life considerably easier and simpler.
With threats of severe weather conditions in the coming weeks and months, there may be another reason to leave the car at home. B&D Cars know that this is a time of year when many people have problems in starting their car. The company regularly services all of the vehicles in their fleet and promise that all of their cars are very well looked after. If anyone has problems with their vehicle in the winter months, relying on B&D Cars to get them where they need to be is a very sensible option.
The team at B&D Cars is very much looking forward to the festive period, just like everyone else. However, the team is also looking forward to ensuring that their clients get home safe and sound after a great time with their friends, colleagues or family members.
About B&D Cars:
B&D Cars is a family run firm that has been in operation since 1981. In that time, the company has developed a reputation for being the local taxi company that delivers value for money and reliability. In the current climate, this is exactly what people are looking for and the firm has continued to offer high value and a friendly service. No matter the distance or the time of night or day, B&D Cars is keen to ensure people get to where they need to be.