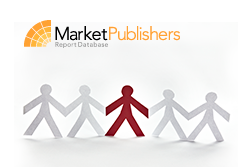 London, UK (PRWEB) November 29, 2013
Market Publishers Ltd is announced as a media partner of the 12th Annual Consumer Telematics Show 2014, to be held January 6, 2014 in Las Vegas, Nevada, the USA.
In under five years' time, the global connected car market is poised to be worth nearly USD 55 billion. The majority of the revenue stems from in-vehicle services, which offer much potential for growth, and most importantly, where there are new cross-industry partnerships. The enablers of the industry – TSPs, OEMs, wireless carriers and others – are developing strategies that will gain them a growing share of this pot.
Held on the eve of the International Consumer Electronics Show (CES), the Consumer Telematics Show 2014 (CTS 2014) is the most focused infotainment meeting for the automotive industry. The forum, CTS 2014, is aimed at discussing revenue models and the changing industry ecosystem alongside next-gen infotainment and driver assistance technologies that will take in-car experiences to the next level.
The CTS Conference & Exhibition unites the automotive and consumer electronics ecosystem to tackle how to create advanced in-car experiences and loyal customers through a combination of CRM, infotainment and driver assistance.
Event Details:
Consumer Telematics Show 2014
Date: January 6, 2014
Location: The Rio Hotel & Casino – Las Vegas, Nevada, USA
http://marketpublishers.com/events/Consumer-Telematics-Show-2014.html
Cutting-edge Conference Topics:

4G LTE opens the door to the future of in-vehicle connectivity: Discuss how next-gen data-heavy services such as high-end remote diagnostics, real-time updates and lifestyle integrations will ensure that the connected car keeps pace with the outside world
Personal, contextual, adaptive HMI: Assess how situation-aware HMI layers information with decision-support logic, producing a 'smart' HMI experience that anticipates and assists drivers' need for a supremely safe and satisfying in-car experience
Infotainment and ADAS converge: Learn how integrating ADAS functionality, such as sign recognition with infotainment systems can provide an interconnected system that stays in line with DOT/NHTSA driver distraction laws
Complex customer relatiopnships drive loyalty: Discover ways to capture and package driver interests and preferences while building eCommerce partnerships that improve customer relations by offering intuitive POI identification through timely and relevant communications
Wearables & social media disrupt existing tech: Explore how Google Glass, smartwatches, and the integration of social media into navigation services will offer advanced assistance to drivers, allowing OEMs to stay on top of innovation in the CE market
Over 25 Industry Pioneer Speakers at CTS 2014 Include but Are Not Limited to:
Steffen Neuman, Project Manager - App Development Group, Mercedes Benz
Thilo Koslowski, Vice President - Automotive Vehicle ICT, Gartner
Anupam Malhotra, Senior Manager - Connected Vehicles, Audi
Rick Kreifeldt, Vice President - Research & Innovation, Harman
Henry Bzeih, Head of Connected Car/CTO, KIA
Rohit Agnihotri, Connected Vehicle & Consumer Applications ISD, Honda
Sanjay Ravi, WW Managing Director Automotive & Electronics Industry, Microsoft
Peter Virk, Infotainment Technical Specialist, Jaguar Land Rover
Rob Gee, Product Line Manager, Continental
John Ellis, Chief Technologist - Connected Services & Solutions, Ford
Michael Wanzeck, Leader Development Interactive and Multimedia, Porsche
Networking Opportunities:
CTS online networking center: Arrange meetings and begin building relationships before you even set foot in Las Vegas through this valuable platform
Network with 350+ senior-level executives: (70% President level) for 3+ hours on the eve of International CES and forge crucial cross-industry relationships
Exclusive networking party: Meet and great with those hard-to-meet executives in a relaxed and social setting that could be the beginning of a long-term partnership
This key forum, CTS 2014, is a must-visit for those who wish to get an accurate pulse on the telematics industry, as well as to meet and/or keep in contact with top level industry players.
Please note that Market Publishers' registered customers are eligible for special discounts.
To register at MarketPublishers.com please visit our Registration Page.