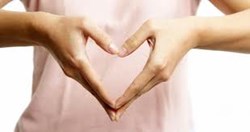 Hopefully, when a woman who has high cholesterol displays symptoms of breast cancer, alarm bells will ring, and diagnosis will be prompt.
Bolton, UK (PRWEB UK) 3 December 2013
As reported by BBC News, research published this week claims that cholesterol can 'fuel' breast cancer (1). While such research has negative connotations, hopes are that raised awareness will decrease the incidence of breast cancer misdiagnosis.
The research, led by a team at Duke University Medical Centre, helps to explain why obesity is a major risk factor for the disease; consequently, it is presumed, that taking cholesterol-lowering drugs, such as statins, may help to prevent cancer (1).
It is believed that the fat in overweight people releases hormones, such as oestrogen, which can drive the growth of cancers, including those of the breast, bowel, and womb (1). According to BBC News, research has shown that cholesterol can have a similar effect, and when it is broken down by the body it can mimic the effects of oestrogen.
One of the researchers, Prof Donald McDonnell, elaborated on the findings of the research (1):
"A lot of studies have shown a connection between obesity and breast cancer, and specifically that elevated cholesterol is associated with breast cancer risk, but no mechanism has been identified."
"What we have now found is a molecule - not cholesterol itself, but an abundant metabolite of cholesterol - called 27HC that mimics the hormone oestrogen and can independently drive the growth of breast cancer."
The researchers believe that lowering cholesterol could lower the risk of breast cancer developing; suggesting, that statins have the potential to cut the risk breast cancer.
Despite such findings, it has been cautioned that more research needs to undertaken, before statins are considered proven to prevent breast cancer (1).
Experts have advised, that the best way to cut the risk of breast cancer is to maintain a healthy weight, cut down on alcohol, and keep active. They further asserted that the best way to cut levels of cholesterol is to commit to a balanced diet (1).
Commenting on the study, Asons Executive, Suzanne Yates, made the following statement:
"I would like to believe, that this research will help to lower the incidence of breast cancer misdiagnosis. Hopefully, when a woman with high cholesterol displays the symptoms of breast cancer, alarm bells will ring, and a diagnosis will be prompt."
"At Asons Solicitors, we help clients make cancer misdiagnosis claims, which may have had a devastating effect on their life. A delay to diagnosis can take away a sufferer's fighting chance, as their cancer may become too progressive for treatment to be effective.
"Being aware of the link between high cholesterol and breast cancer may give women an incentive to make changes to their diet, lowering the risks posed to them."
In the event that someone has been subject to cancer misdiagnosis, they must seek legal advice as quickly as possible. Taking action can prevent the same situation from reoccurring, helping others to avoid injury in future.
If someone has suffered, then they may be able to make a claim for breast cancer misdiagnosis compensation. Asons Solicitors deal with medical negligence claims on a regular basis, you can contact them on: 0844 850 1062 or you can fill out their medical claims form at asons.co.uk.
-Sources-
(1) BBC News, "Cholesterol 'fuels' breast cancer" (29/11/13) bbc.co.uk/news/health-25142026
About Asons Solicitors:
Asons Solicitors is a Bolton-based law practice that specialises in personal injury and industrial disease claims. Founded by brothers Imran Akram and Kamran Akram, Asons Solicitors has developed to become a young and dynamic law firm that delivers practical solutions to clients in times of difficulty. Their continued focus on their staff has seen them awarded with the Investors in People "Gold Award"; which is reflected in the professional and personable approach they take in working with clients. They strive to grow and to develop, and their supportiveness and attention to detail ensures that their clients use them time and again.
For further information contact:
Email: info (at) asons (dot) co.uk
Website: http://www.asons.co.uk