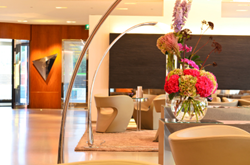 Atlanta, GA (PRWEB) December 02, 2013
A-1 Express, a leader in messenger, same-day delivery and transportation services, announces hotel delivery services. The San Diego Courier has made the announcement in an effort to inform customers of its service options, expand its current customer base, improve delivery efficiency, and promote sales growth. A-1 Express pursues to be the best choice for same-day delivery throughout the US.
A-1 Express is able to meet a variety of same-day delivery needs for customers involving hotels. Hotel delivery services offers customers the ability to have items picked up and delivered to a hotel in a matter of hours. Customers can place an order via phone or online.
At the time of the courier order, customers are requested to provide whether the recipient is a hotel employee or a guest. Also, if the recipient is a guest, the customer is to inform A-1 Express whether the person has already arrived at the hotel. With this information, the courier can appropriately deliver the items. For hotel deliveries, A-1 Express also requests permission to leave the items with the concierge, in the event the driver can not reach or deliver directly to the recipient.
A-1 Express is proud to offer hotel delivery services to its customers. The service assists customers which may have left their luggage at the airport or they need a marketing brochure picked up from the local printer. For any special courier requests regarding hotel delivery services, A-1 Express is available 24/7 to discuss any same-day delivery needs.
A-1 Express Courier Service is a leading same-day courier for distribution and freight services nationwide. From small packages to packages to palletized freight, A-1 Express delivers fast. With superior customer care, courier expertise and modern courier technology, A-1 Express is able to provide optimal logistic courier solutions. Based in Atlanta, Georgia, A-1 Express services a growing list of over 1,500 clients, including Fortune 500 companies nationwide.