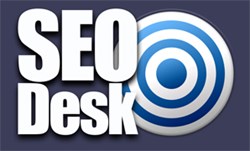 (PRWEB UK) 3 December 2013
Ajax Chauffer & Taxis, a leading taxi firm in Waverley and Godalming, is excited to announce that they will be offering more cabs and taxis in the run up to Christmas. Many people are already looking forward to the festive period and this means that preparations are well underway. For some people, this means gift shopping while for others it means buying food, drink and decorations for the home or office. There is also the increased number of parties and get together events that take place in December. Getting a taxi with shopping or heading to or from a party makes perfect sense and Ajax Chauffeurs & Taxis will meet the increased demand.
The company is already regarded as providing the best value for money taxi Godalming has to offer but there is a special need for value for money services at this time of year. While Christmas is enjoyable, it can be very expensive. This is why the company offers flat rate fees for certain journeys and all prices can be agreed when making a booking. The firm provides a 24 hour service so whenever a person is looking to travel or whenever they wish to book their journey, they can do so. Peace of mind is an important commodity at the Christmas period, which is why the firm is rolling out an increased number of services.
The firm is also happy to provide businesses with any additional services that they may need at Christmas time. Whether a company wants to ensure that their employees get to and from office parties safely or arrive at important festive meetings on time, the company is happy to take these orders. Any business looking for the most reliable taxi in Waverley should get in touch with Ajax Chauffeur & Taxis. The company is more than happy to set up a business account for repeat customers.
The firm is also well known for providing a range of airport transfer services to many of the London airports. Anyone that is heading to Gatwick, Heathrow, Stansted or London City from Godalming or Waverley and is looking for a reliable service at a fair price, Ajax Chauffeur & Taxis can take the stress out of the journey. This time of year sees many people heading off for business meetings, holidays and family gatherings. The time pressure involved with flying from airports makes it sensible to travel in a reliable fashion and the drivers have extensive experience travelling to or from the main London airports. Anyone looking to arrive on time and in style for their flight will appreciate the reliable airport transfer service on offer from Ajax.
About Ajax Chauffeur & Taxis:
Ajax Chauffeur & Taxis was established more than 35 years ago, and the company has developed a sterling reputation for high quality and affordable chauffeur and taxi services. The firm aims to deliver reliable cars and highly experienced drivers at all times, with airport transfers to the main London hubs a speciality.