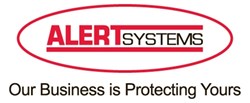 Police believe that the four incidents may be linked and have released CCTV images of individuals they wish to identify.
(PRWEB UK) 29 November 2013
The Leicester Mercury reports in the article 'CCTV Appeal after Handbag Thefts from Shoppers at Oadby Stores' published on November 22 that police have released CCTV images of three individuals in connection with four alleged handbag and purse thefts from shoppers in the area.
Two of the incidents, which occurred on September 12 and October 8, saw purses allegedly stolen from shoppers' trolleys. A third incident, occurring on October 18 between 11:40am and 12:40pm, saw a handbag allegedly stolen from a customer's trolley, while an incident on October 18 at approximately 3:15pm in an Asda store also allegedly saw a handbag stolen.
Police believe that the four incidents may be linked and have released CCTV images of individuals they wish to identify.
Detective Constable Keith James told the Leicester Mercury:
"We believe these incidents may be linked and are appealing for help from the public. I would ask people to take a moment to look at these CCTV images and see if they recognise the people in them. They could have information which will help with our inquiries into these incidents."
Specialising in commercial security systems, AlertSystems understand the importance of installing CCTV in stores. A representative for the company offered their comments:
"Installing CCTV security systems in stores is highly important in protecting the premises and customers. While customers should take steps to prevent thefts, such as keeping their belongings with them at all times, businesses can play a large role in protecting customers while on their premises by ensuring that security systems are in place. Installing high quality CCTV security systems can help to effectively monitor the premises and act as a crime preventative. Should an incident occur, the CCTV footage can be released by police in an appeal for information which can help further their enquiries and bring investigations to successful conclusions."
AlertSystems manage and maintain over 5000 security installations throughout the UK and are specialists in providing business security solutions. Offering professional service and a complete range of security services such as monitored alarm systems, Automatic Number Plate Recognition and Avigilon CCTV security systems. AlertSystems offers effective and reliable solutions to security problems.