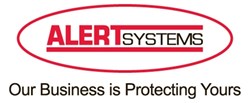 Having a CCTV security system installed on deck can play a vital role in protecting patrons and ensuring their safety.
(PRWEB UK) 3 December 2013
According to the BBC in the article 'Parents of Missing Richard Fearnside want CCTV on Ferries' published on November 25, 30 year old Richard Fearnside reportedly went missing from the P&O Pride of Kent ferry on May 21 at approximately 1am. According to the BBC, he went missing after going on deck for a cigarette. The ferry was searched before a lifeboat and helicopter were taken to the scene, but the search was stopped at 6am. His parents have set up an online petition in an attempt to ensure CCTV cameras are installed on ferry decks.
According to the BBC, Marianne and Bob Fearnside believe that the installation of CCTV on deck may have been able to show if their son fell or jumped into the sea, as well as being a useful tool for crew members in the event of storms. According to the BBC, P&O said in a statement that while there are external and internal cameras on board it would be "impossible to cover all of the outside decks with CCTV" and "impossible to monitor such cameras in real time."
As experts in commercial security systems, the specialists at AlertSystems closely follow industry news and were interested in this recent article. A representative for the company offered their comments:
"Companies providing a ferry service will have steps in place to ensure a safe and comfortable environment for their patrons, and installing CCTV can play a vital role in the safety of those on board the vessel. While having such cameras installed inside the ship can help prevent crime and protect those staying on the ferry, having a CCTV security system installed on deck can play a vital role in protecting patrons and ensuring their safety. In the case of an incident, crew members and the emergency services can use the systems to assist with their enquiries, while crew members can also use the systems to monitor the safety of those in the area.
Modern High Definition CCTV security systems can allow for comprehensive coverage of large areas and are able to help police and emergency services with their investigations. Comprehensive coverage of an area can provide vital information to police who can use this to further their investigations and bring them to successful conclusions."
AlertSystems manage and maintain over 5000 security installations throughout the UK and are specialists in providing business security solutions. Offering professional service and a complete range of security services such as monitored alarm systems, Automatic Number Plate Recognition and Avigilon CCTV security systems. AlertSystems offers effective and reliable solutions to security problems.