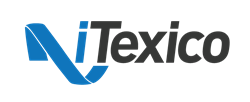 "We are ready to join the conversation for a better tomorrow where the mobile app revolution will definitely play a key role for younger generations." - Abhijeet Pradhan, CTO of iTexico
Austin, Texas (PRWEB) November 29, 2013
iTexico, a nearshore web and mobile app development company based in Austin Texas, announced today that they will be supporting the IIT 2013 Global Conference, the 11th annual global conference hosted by the Indian Institutes of Technology (IIT). The IIT, considered one of the top engineering and management programs in the world, is bringing the IIT Global Conference to Houston for the first time on December 6-8.
"As alumni of the IIT, we are excited and honored to be part of this fantastic event. Founding iTexico has been an adventure filled with learning and nurturing all the valuable knowledge we got from being part of this stupendous university. We are continuously revisiting the wonderful experiences we had and making sure that innovation is our legacy as proud alumni," said Anurag Kumar, CEO of iTexico and IIT Alumni.
This year's IIT conference in Houston will bring together over 1,500 engineers, technologists and scientists. The conference will feature an elite list of speakers, panelists and discussions focused on identifying and developing innovative solutions to build a better world for current and future generations.
More than seventy international, national and local speakers and thought leaders will participate. Some of these well-renowned personalities include: Amartya Sen, Nobel Laureate Professor at Harvard University, Vicente Fox, Former President of Mexico, Andrew Gould, Chairman at BG Group. Blake Irving, CEO of GoDaddy.com, Andrew Ng, Co-founder of Coursera and Professor of Computer Science at Stanford University Anant Agarwal, President of edX and Nina Davuluri, Miss America 2014 among many others.
Approximately 60,000 IIT alumni currently live in the United States, with more than 4,000 of them residing in the Texas region. In 2005, the United States House of Representatives passed House Resolution 227 recognizing the contributions of IIT alumni to the U.S. economy.
"University is such a strong foundation for an effective entrepreneur spirit. We are so grateful for all the invaluable experiences that IIT has given us and that has led us to grow our business. We are ready to join the conversation for a better tomorrow where the mobile app revolution will definitely play a key role for younger generations. This is a very exciting time and at iTexico we know that the potential for change is so massive that the only limit is our imagination," said Abhijeet Pradhan, CTO of iTexico and IIT Alumni.
Besides iTexico's CEO Anurag Kumar and CTO Abhijeet Pradhan, notable IIT alumni in the U.S. include the Dean of the Harvard Business School, President of Carnegie Mellon University, EVP Technology and former EVP Operations at Schlumberger, former Chief Technology Officer of Halliburton, Chief Technology Officers of BP and Cisco, Past Dean of MIT School of Engineering, Chancellor/President of University of California at San Diego, Co-Founder of Sun MicroSystems, former Senior Vice Chairman of Citigroup, former CEO and Chairman of The Hartford, former Managing Director of McKinsey & Company, former CEO of Rohm and Haas, former President of Chevron Global Manufacturing, Chief Business Officer, two Senior VPs Engineering, Senior VP Chrome & Apps at Google.
The 2013 IIT Global Conference will take place December 6-8, 2013 for the first time in Houston at the Hilton of the Americas. A group of Houston-based IIT alumni will host the 11th annual global conference. For more information about the conference please visit http://iit2013.org
About iTexico
iTexico is a fast-growing Austin based company with offices in Silicon Valley and a software delivery center in Mexico that helps technology and publishing companies bring their solutions to market faster at lower costs and high quality. The company does this by providing world class cross platform mobile development, outsourced software services, extended teams and world-class training courses. iTexico currently serves a large number of clients across the US and employs highly experienced professionals in a delivery center located in Guadalajara, Mexico. Please visit http://www.itexico.com.