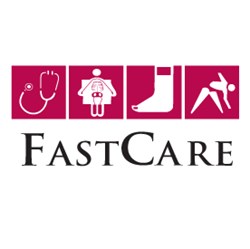 Aventura, FL (PRWEB) December 04, 2013
With drug use higher than it has been in years past, drug screening for jobs is definitely an important step in the hiring process. There are some employers out there that don't take part in drug testing because they're wary of using resources for its implementation, but that's most certainly a mistake.
There are a variety of reasons that employers should never forego this vital step in the process, and here are a few key ones to keep in mind:

Increase in employee moral
decrease in workplace accidents
decrease in employee theft
increase in productivity
reduce employee turnover
Local, state and federal laws allow private employers to implement workplace policies regarding drug testing. These federal agencies offer assistance to employers to implement these policies for a drug-free work environment. If a small business requires employees to be tested for illegal substances, a written policy should be administered regarding drug testing. This not only ensures the organization is following regulatory guidelines, but also educates employees regarding the requirements for employment with the organization.
To help Florida employers reduce their insurance costs while maintaining a safe and professional working environment, the FastCare Aventura urgent care facility announces a variety of drug screening services to help employers maintain safety and professionalism in the workplace and save both money and lives.
Drug and Alcohol tests performed at the FastCare urgent care south Florida facility include:
Florida Drug Free Workplace testing which entails basic drug screening offers drug and alcohol prevention training classes and employee assistance programs.
Department Of Transportation (DOT) National Institute on Drug Abuse (NIDA) which offers employee pre-screening services, random drug tests, reasonable suspicion testing, post-accident testing, return to duty testing, and follow-up testing.
Non-National Institute on Drug Abuse (Non-NIDA) is an extensive drug screening program which screens employees for specific drugs based on the employer's request.
Hair Testing where samples of hair are taken and examined.
Medical Review Overview (MRO) where a licensed physician receives laboratory results reviews them and sends the evaluation results to the employer.
Blood Alcohol where blood is taken and reviewed for possible traces of narcotics or alcohol.
Breath Alcohol Test (BAT) a device which is blown into and measures toxins found in breath.
In addition to drug screening services, FastCare is one of Miami's best emergency medical clinics when it comes to handling non-life threatening work related injuries and performing physical assessments.
EMPLOYEE MEDICAL EMERGENCY: In the event an employee injures themselves on the job, pending the worker is conscious and injuries sustained are non-life threatening, FastCare provides comprehensive medical care through the employer's Workers' Compensation Insurance company.
EMPLOYEE ASSESSMENT: When an employer needs to ensure their employees can perform certain physical requirements, FastCare provides employee assessments in determining the employee's capabilities and limitations.
Whether employers are looking for employee medical assistance or if someone over the age of five is seriously injured, FastCare physicians are the best doctors in Aventura, available 24 hours a day, 365 days a year. Contact Fastcare at 786-923-4000 or visit myfastcare.com