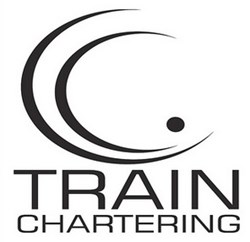 A search on Google reveals Train Chartering's visibility. With this exposure, we promise to promote client events, helping to make the most of train charter or rail hire.
Chippenham, Wiltshire, UK (PRWEB UK) 30 November 2013
Train Chartering launches 'Promise To Promote' news distribution through many of its channels and websites to help event organisers make the most of a train charter or private carriage / rail car hire.
Train Chartering, now in its 15th year, has provided train charters and carriages hires to a wide range of customers, both private individuals and corporate clients. This extensive experience allows the company to select the best and more appropriate train for the occasion. They handle every detail of the journey, from complex scheduling to food, drink, onboard entertainment, ground handling and internal / external branding.
The event industry is highly competitive. Train Chartering has always been committed to helping their MICE clients and group travel organiser customers get the best return on investment possible on their charters. Promise To Promote is the logical formalisation of this commitment.
Train Chartering's Promise To Promote includes a number of the following channels, as relevant to the event or journey:
Press release via leading distribution service
Press release via Travmedia.com targeting journalists and travel writers
Post on the Luxury Train Club website
Post on the blog on the Train Chartering website
Post on the following Facebook pages:
Train Chartering
Luxury Train Club
World Train Travel
Item in the Luxury Train Club newsletter
Sharing via Flickr.com
Tweet
Update on LinkedIn.com
Google+
Promise To Promote does of course rely on the timely flow of news from the event organiser to Train Chartering.
Simon Pielow of Train Chartering says, "A brief search on Google for any of our product areas will reveal Train Chartering's visibility. Using this exposure, we promise to promote client events, to help them make the most of the train charter or rail hire."
ENDS
About Train Chartering:
http://trainchartering.com/about_train_chartering.html
Contact: Simon Pielow, infoATtrainchartering.com, +44 (0) 1249 890 176